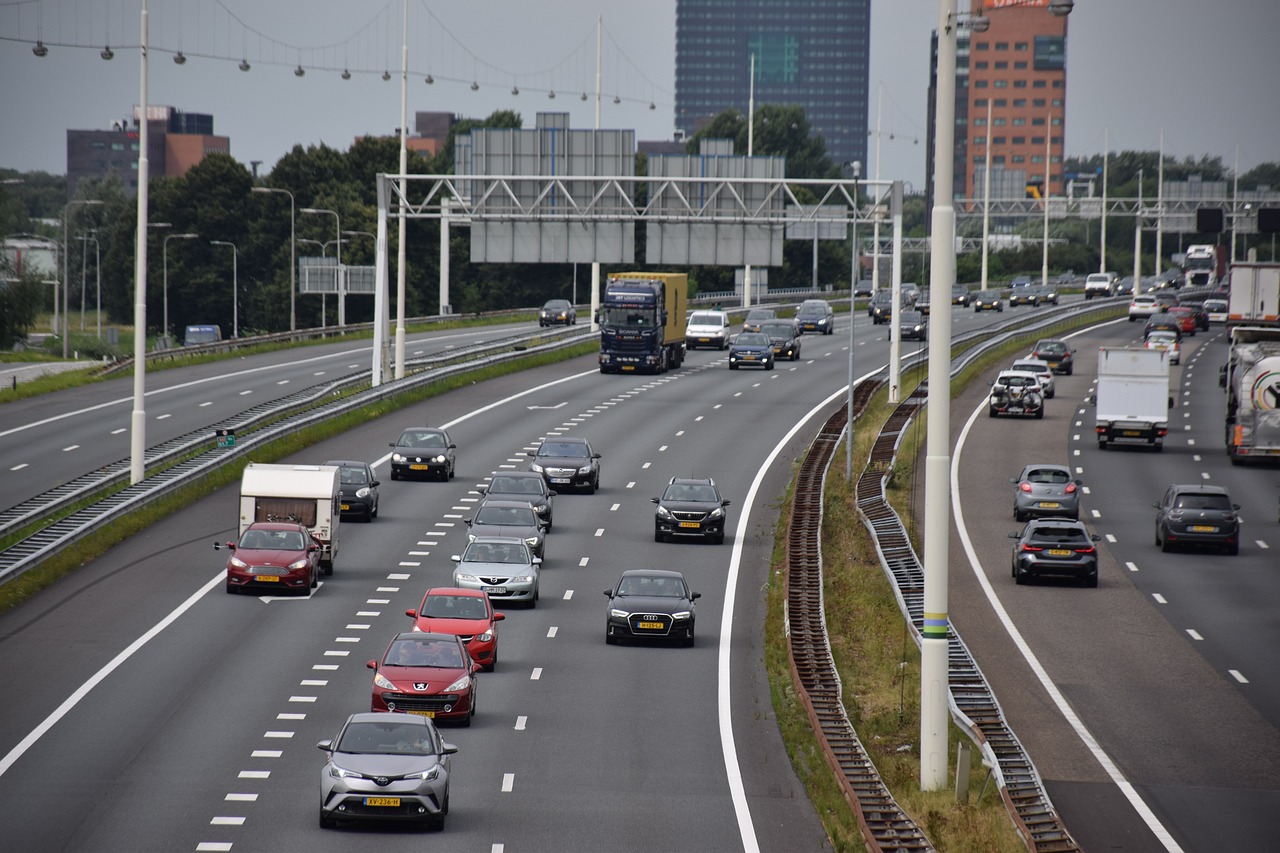 Interstate car shipping is something that requires solid preparations and full dedication throughout the whole road. Basically, that's why car shipping companies like Shipaa are a no-brainer for moving car interstate. Only professionals can make sure that after 1000+ miles of road, your car remains in pristine condition. Wonder how to arrange the deal and […]
Interstate car shipping is something that requires solid preparations and full dedication throughout the whole road. Basically, that's why car shipping companies like Shipaa are a no-brainer for moving car interstate. Only professionals can make sure that after 1000+ miles of road, your car remains in pristine condition. Wonder how to arrange the deal and pick the best interstate auto transport options? Keep reading to get the scoop.
Table of Contents
What Is Interstate Car Shipping?
What actually does interstate vehicle shipping mean? Interstate auto shipping is the transportation of vehicles across state lines within a country. For example, an interstate car carrier picks up your ride in Florida and delivers it to California. It's simply the best solution for anyone who needs their vehicles to be delivered at a considerable distance.
Saw and love a car that's being sold in another state? Maybe you'd like to send your college student off with their own vehicle? Or maybe you're relocating and want to keep your car safe? Interstate vehicle transport covers all possible cases in a stress-free manner, allowing you to spend way less to get things done.
What if you own a whole fleet of cars and need them in another state? Let's say some dealerships or taxi businesses might have this necessity. Driving all the cars for thousands of miles during random weather conditions is a risky move, to say the least. Not to mention insane operating costs (man-hours, fuel, potential repair costs, and much more). The solution?
The best option is, of course, loading your fleet on a dedicated carrier and getting them transported safely. Just one professional driver, a couple of experienced managers, and a moderate fee for all the immense work done. For Shipaa's individual and business clients, car transport interstate is as simple as it seems.
How to Choose The Best Interstate Car Movers?
So now you see that interstate transport is a good deal in some cases and a lifesaver – in others. You simply entrust the process to professionals and keep doing your business in the meantime. But how does one find those professionals? And what do professional interstate shipping companies mean at all? It's the right question with a clear answer:
Reputation and Reviews
In our Digital Age, the company's name means everything, which is why businesses tend to work hard to earn public credibility. As soon as it's earned, the effort put into the brand name pays off handsomely. So, when you see some well-known interstate transport companies like Shipaa, you can be sure that there's a good reason why they're a go-to in what they do.
But it's not just about names, of course. Check interstate car shipping reviews, company social media, and third-party review platforms. Pay attention to the digital presence, as a modern company cannot work without having a digital image. A proper website will be not just a showcase of interstate car transport services but a guide for any car shipping-related case.
At Shipaa, we treat our clients' vehicles as the most precious assets that define our whole business. The satisfaction of our customers has been building our name up for years, and we keep proving that you can entrust us with your car. Every delivery makes our clients happier while making us even more professional and experienced.
Licensing and Insurance
Don't trust online comments and testimonies while looking for a shipping company? Well, we fully understand your concerns. To be 100% sure, check whether a carrier is fully licensed and insured. Reputable car movers interstate have to be registered with the Federal Motor Carrier Safety Administration (FMCSA) and have a valid USDOT number.
Besides, check their insurance coverage to confirm that your vehicle is protected during car shipping interstate. Don't hesitate to ask for proof of licensing and insurance – no trustworthy company will refuse you. Additionally, check some info on insurance types so you know what to expect in each case. Vehicle transport interstate is a safe enterprise, but the road is the road.
Services and Options
If a company is fully packed with all licenses but doesn't meet your needs – what's the point? The big players in the car shipping industry, like Shipaa, offer a full package of interstate transportation services for any requirement. For example, you might want to cut down some costs and pick an open trailer. Or, choose an enclosed trailer to get the ultimate protection for your 4-wheel asset. Besides, loading and unloading locations also play a role. Getting a car at our doorstep is a deal-maker for some of us.
There are many more factors behind car transportation interstate, so it might be easy to get lost in options. How to avoid it? Just make a list of your priorities and compare them against the offered interstate transport services. Compose your perfect service package and check it with your wallet. If you need to lower the final price a bit, we'll share some practical tips below.
Pricing and Transparency
Let's be honest. For the majority of us – the price is what weighs the most. We all want the best price-quality options with completely transparent pricing. The cost of car transport interstate is no exception, of course. Requested a few quotes from different companies, and some gave you too good of a price? Be cautious with such interstate auto transport companies, as they might cut corners in other areas. It doesn't necessarily mean they're bad – just dig a bit deeper not to get fooled. Look for interstate car carriers that clearly break down their fees and charges so you won't encounter any pitfalls. Comparing the quotes, take into account any additional costs, like fuel surcharges or extra fees for oversized vehicles. This way, you make the most informed decision.
How Much Interstate Car Transport Services Cost?
However, how would you know what numbers are good or bad? And what do those numbers consist of? Interstate car shipping costs are influenced by factors like distance, vehicle size & type, shipping method, seasonal demand, and additional services. To get the overall idea, let's break each factor down:
Distance: The longer the distance – the higher the fuel consumption, time, and wear on the carrier's equipment. If your destination point is hard to reach, it also adds up to the interstate car transport cost.
Vehicle size and type: Larger or heavier vehicles (like SUVs) may require specialized equipment and take up more space on the carrier. Any extras are, of course, not free. Note that luxury or classic cars that require extra care also increase the car transport interstate cost.
Shipping method: Open carriers are the recognized budget option, but using them will expose your vehicle to elements and road debris. Enclosed carriers, on the other hand, provide added protection for an added price. If your car costs 6+ digits, an enclosed carrier can potentially save you money and nerves.
Seasonal demand: Peak seasons (like summer and early fall) go with a disbalance in the supply and demand curve. Prices might ramp up as the industry can't meet all the demand. And vice versa, slower seasons might save you some bucks as the car carriers interstate strive to fill their spots.
Additional services: Want the ultimate convenience? Car interstate transport services like door-to-door delivery or expedited shipping are what you're looking for. While they add up to the price, they save time and effort. For some of us, every passing minute translates into hefty financial losses, so saving that precious time really makes a difference.
Fuel prices: We've already mentioned fuel consumption. But we haven't mentioned its fluctuating price nature. Carriers have to account for the increased fuel price when setting their rates. In this case, you should expect an uptick in interstate car transportation costs as well.
Pickup and delivery location: Car carriers are big boys requiring some maneuvering space. If your destination point is in a densely populated urban area, you might face higher costs due to the increased difficulty. Terminal-to-terminal interstate car towing eliminates this nuance, though.
| | | |
| --- | --- | --- |
| Distance | Open Carrier | Enclosed Carrier |
| 0-500 miles | $500 – $750 | $800 – $1,200 |
| 500 – 1,000 miles | $750 – $1,000 | $1,200 – $1,600 |
| 1,000+ miles | $1,000+ | $1,600+ |
The numbers above are approximate and vary based on the aforementioned factors. Hit the request button to get an accurate estimate tailored to your specific needs. We'll be happy to help you with your questions. With Shipaa, you can rest assured that you're getting a fair and transparent price with no hidden fees or surprises. Our top priority is delivering exceptional service and making your interstate car shipping experience as smooth and worry-free as possible.
What is the Cheapest Way to Get Interstate Vehicle Transport?
Most of us consider the budget to be our top priority. That's totally reasonable, especially with inflation ramping up each year. So how to find the bang for the buck? Here're some pointers:
Choose an Open Carrier: Open carriers are the best budget option for interstate car shipping. Even though your vehicle is exposed to weather and road debris, such carriers are safe enough. Professional interstate car transport companies, like Shipaa, set the best possible route, taking into account weather and other factors. If your vehicle does not belong to the luxury or rare segment, open carriers are the golden mean for price and quality.
Book in Advance: The interstate car haulers industry is pretty busy nowadays. So, plan your vehicle interstate transport well ahead to take advantage of lower rates. By booking in advance, you secure a spot on a carrier at a more affordable price. Last-minute bookings come with a premium (as everywhere) since carriers have to rearrange their schedules to accommodate your request.
Be Flexible with Pickup and Delivery Dates: If you're not in a rush, you can save some bucks on your flexibility. Interstate auto shippers often offer discounts for customers open to longer transit times, as the extra time lets them optimize their routes and fill empty spots. A pretty sound deal, isn't it?
Terminal-to-Terminal Shipping: As we already mentioned, terminal-to-terminal interstate car moving makes things much easier for carriers. Thus, this puts your wallet under less pressure. Even though this option is not as convenient as getting your car at your door, it's still more than manageable and, most importantly, saves you money. Eventually, it just takes you to drive a little extra to drop off and pick up your vehicle.
Compare Multiple Quotes: Don't settle for the first quote you receive. Instead, request quotes from multiple interstate car shipping companies and compare their rates and services. This way, you find the best value for your money and ensure you're not overpaying. Be cautious of quotes that are significantly lower than the industry average, as they may indicate a lack of quality or hidden fees. As everyone knows, the miser pays twice.
Off-Peak Season Shipping: Off-peak seasons (like winter or late fall) are a perfect choice for budget interstate car shipping. During these times, there's simply less demand for car shipping services, so it's cheaper to move a car interstate. Carriers are more likely to offer discounts to fill their spots, and you're more likely to enjoy the discounts.
Frequently Asked Questions About Interstate Car Shipping
❓ Is interstate car transport common?
Yes, interstate car transport is quite common, as people often use professional interstate transportation services for relocation, military transfers, and online car purchases. The convenience and efficiency of these services make them so popular.
❓ How long does interstate car transport take?
The duration of interstate vehicle shipping depends on distance and other factors. Generally, it takes about 1–2 days for every 500 miles traveled. Nevertheless, this is an approximate timeframe, and actual transit times are up to your exact case.
❓ How does insurance work for interstate vehicle transport?
Interstate transport companies are required to carry insurance to protect your vehicle during interstate transport. Review the carrier's insurance policy to understand its coverage limits and exclusions, and consult your personal auto insurance provider for any supplemental coverage during the interstate transport process.
❓ How to prepare my car for interstate car shipping?
You should clean it inside and out, remove personal belongings, disable alarms, and check fluid levels, battery charge, and tire pressure. Also, document your car's condition with photos and notes to help resolve any potential disputes regarding damages.