Door to Door Car Shipping
Door-to-door auto transport is the ultimate option in terms of convenience.
Submit a request
Door to door car transport is the latest trend in the car shipping industry for a good reason. Terminals are inefficient, as cars can sit there for days or weeks while drivers wait for full loads. Then, even after your car has arrived, getting to a terminal to pick up your vehicle can be a time-consuming hassle. Besides, terminals tend to be far from downtown areas, so just getting there can incur extra expenses.
Door to door car shipping is an option for anyone who wants to pay a little extra for the convenience of getting their car right at their doorstep. Our experienced drivers will meet you at a specific time, unload your vehicle, and go over everything to ensure it arrives in the same condition it was shipped.
Please note that not all residential areas provide sufficient space to safely or legally unload vehicles. Nevertheless, our door to door car service drivers are experienced and responsible and can accommodate you in any situation.
What is Door to Door Car Transport Service?
Car shipping door to door is essentially what it sounds like. With classic terminal-to-terminal transportation, it's always a bit of a hassle to deliver your car to a loading terminal and get it from the unloading terminal. Door to door vehicle transport option eliminates the need for any actions on your part – we pick up your car where you want and deliver it when you want. That's the main point of door to door vehicle shipping. The rest is pretty much the same. You pick your preferred type of car carrier, we set an optimal route, and you get your car within the set deadline.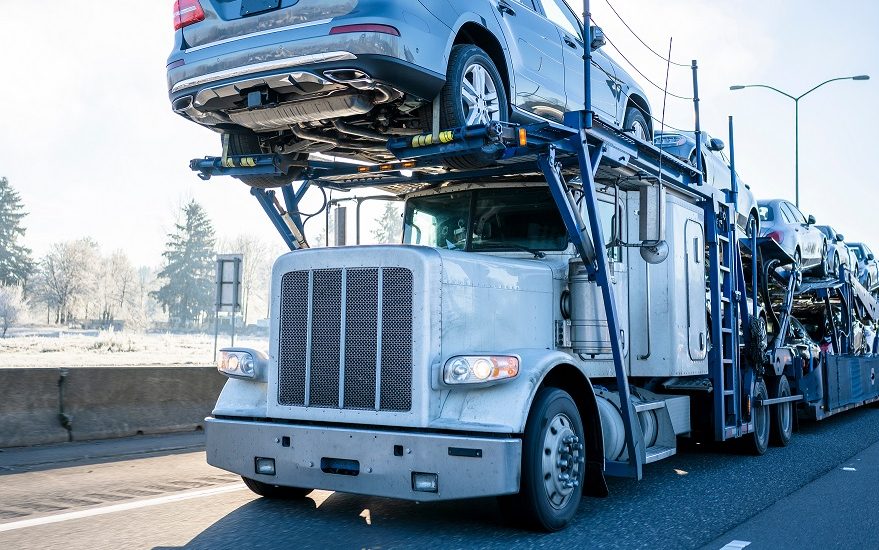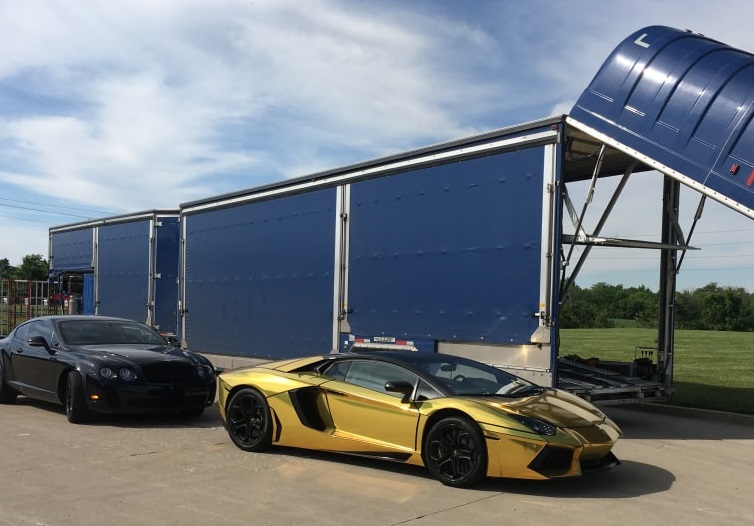 This option is not just about saving you precious time but also about basic convenience. Some of our clients live pretty far from terminals. Also, door to door auto shipping is the best option for luxury vehicles that have to be shipped with no trade-offs. The stats speak for themselves: all Ferrari and Pagani owners we have served picked door to door car shipping with an enclosed car carrier. Elite cars imply an elite approach. We at Shipaa are ready to ship any car from any price category.
How Much Does Door to Door Car Transport Cost?
Door to door vehicle transport is an option where the bulk of the final price depends on factors such as distance and type of carrier. Distance cost is pretty straightforward: the longer the route – the higher the price.
Picking a carrier is more complex. You can choose an open carrier and save a bit of money. It lacks some extra protection that might keep your car from getting dusty. The worst case for open car carriers is extreme weather, but our professional managers take it into account when setting the route. To get the best of the best, you may want to consider an enclosed carrier with all the extra protection. As was already mentioned, enclosed carriers are a no-brainer for delivering luxury cars.
There are many more factors like what season it is, road traffic, fuel prices, etc. To get the exact price, you can request a quote. Our managers will create it for you ASAP. Below are some rough numbers:
| | | | |
| --- | --- | --- | --- |
| Distance | Open Transport | Enclosed Transport | Average Cost |
| <500 miles | $630 | $930 | $780 |
| 500-1,000 miles | $790 | $1,120 | $960 |
| 1,000-1,500 miles | $1,070 | $1,510 | $1,290 |
| 1,500-2,000 miles | $1,320 | $1,730 | $1,530 |
| 2,000-2,500 miles | $1,360 | $1,850 | $1,600 |
| >2,500 miles | $1,350 | $1,830 | $1,590 |
Contact Us Today For a Personalized
Door to Door Car Transport Quote
We are always available by phone +13053070066
Check the price
Advantages of Door to Door Vehicle Shipping
Door to door auto transport is the most requested option by our customers. There's no need to change your schedule or postpone any important events. This option delivers the ultimate service, as we take care of everything.
The delivery process from one terminal to another is considerably fast. It's a much better option than relocating the car on your own. That said, door to door car shipping is even faster. Upon delivery to a terminal, your car can remain there for several weeks while the driver waits for a full load.
Meet the carrier driver face to face, shake hands, and even take part in the loading or unloading process. With the car transport door to door option, you will be able to personally verify whether all the loading/unloading rules were followed. The driver will also provide you with a report on the spot.
You can put a suitcase or a box of personal items (up to 100 pounds) in the car's trunk at no extra charge. It's worth noting that the driver has the right to check the trunk. One car's security means security for all the other vehicles loaded on the carrier. While we respect your privacy, we can't neglect door to door car service security.
Families traveling throughout the country can use our door to door car service for several vehicles at a discount. We will monitor the transportation from the loading to the delivery stage. In addition, all the vehicles will arrive simultaneously. Transporting even one vehicle on your own is a very complex process that implies dozens of factors. Multiple-vehicle transportation multiplies the risks unless you use professional door to door car shipping.
You will never be caught off guard using Shipaa's services. We provide automatic updates, innovative GPS tracking, and a dedicated team of managers ready to assist you. Besides, you can even contact the carrier driver directly. Even though you have access to each step of the door to door vehicle shipping process, we will still send you push-notifications. You'll be kept up to date from the moment your car is loaded until it's delivered right to your doorstep.
When we position car delivery to your door as the ultimate option, we mean it. We have streamlined EVERYTHING, even the payment system, saving you time and money.
Our online calculator presents a price based on your chosen factors. The overall door to door auto transport cost depends on the type of carrier, the state of your vehicle, what season it is, and how accessible your location is.
Door to Door Auto Shipping FAQ
❓ What are the methods with the door-to-door auto transport option?
Door to door car shipping eliminates the need for driving down to the terminal. You pick any loading and unloading point you want. Other factors, like carrier type, remain the same.
❓ How long does the door to door auto transport process take?
Custom loading/unloading points may or may not be more accessible than terminals. The overall time depends on the length and complexity of the route. You may also want to consider express delivery.
❓ How does insurance work for door to door car service?
Door to door car shipping insurance works pretty much the same as usual insurance. Your car will get its insurance from the Truckers cargo and liability policies in addition to Shipaa's own insurance that protects your vehicle if the truckers policies fail to cover valid claims in full.
❓ What if my auto is damaged during the door to door auto transport process?
We make sure such cases don't occur. But even if they do, you can mark those damages on the Vehicle Condition report and Bill of Lading. Get a copy of the Bill of Lading from the responsible trucker. Take pictures of any damages (on-site, if possible). Get in touch with Shipaa to acquire a Certificate of Insurance and file a legal claim.
Choose Shipaa for your door to door
car transportation
And rest easy knowing that your car is in good hands
Submit a request