When it comes to shipping your vehicle, you have an important decision to make. Do you go with the more budget-friendly option of open transport, or do you invest in the added protection and security that comes with enclosed auto transport? If you're shipping a high-value, classic, or exotic vehicle or simply want the peace of mind that comes with an extra secure transport option, enclosed car transportation may be the way to go for you.
But what sets an enclosed car transporter apart from open transport? Follow along as we delve into this specialized shipping method's details and discover all it has to offer. From complete protection for your vehicle to customizable options and more, enclosed car transport has a lot to offer for those looking to transport their vehicles safely and securely. Don't miss out on the added peace of mind and protection of an enclosed car shipping option.
What is Enclosed Auto Transport?
Enclosed vehicle transport is a method of shipping a vehicle from one location to another using a trailer fully enclosed on all sides. This type of transport is commonly used for high-value, classic, or exotic cars that require extra protection during transport. It's also a popular choice for individuals who want the added convenience and security of enclosed car shippers.
An enclosed shipping car typically involves a specialized trailer designed to protect the vehicle during transport. These trailers are fully enclosed on all sides and often have additional features such as climate control and padding to provide extra protection for the car. The trailer is typically equipped with specialized loading and unloading equipment to ensure the vehicle is handled safely and securely.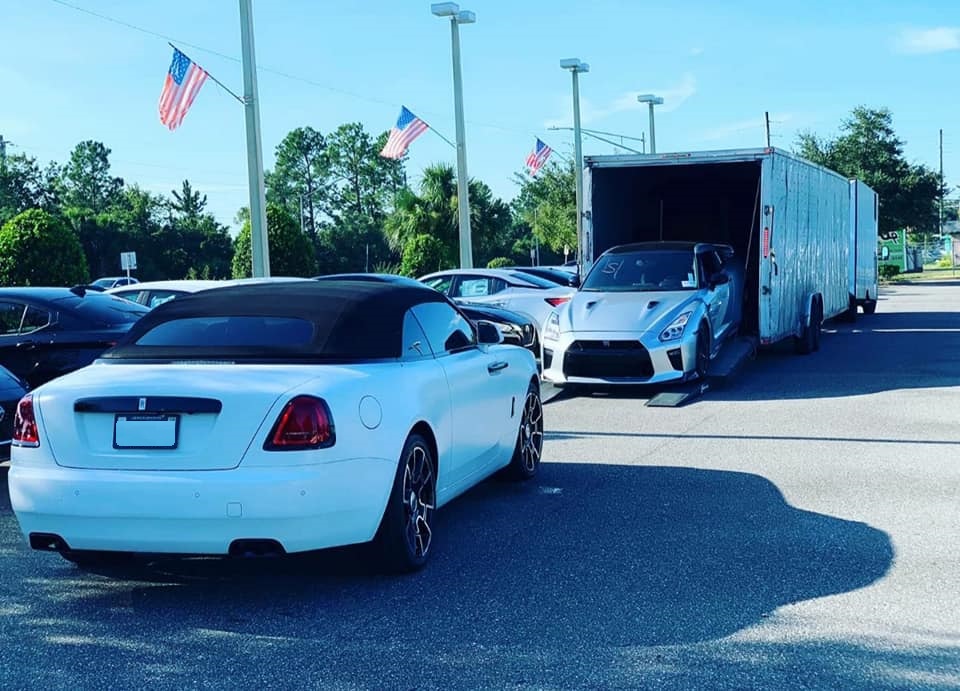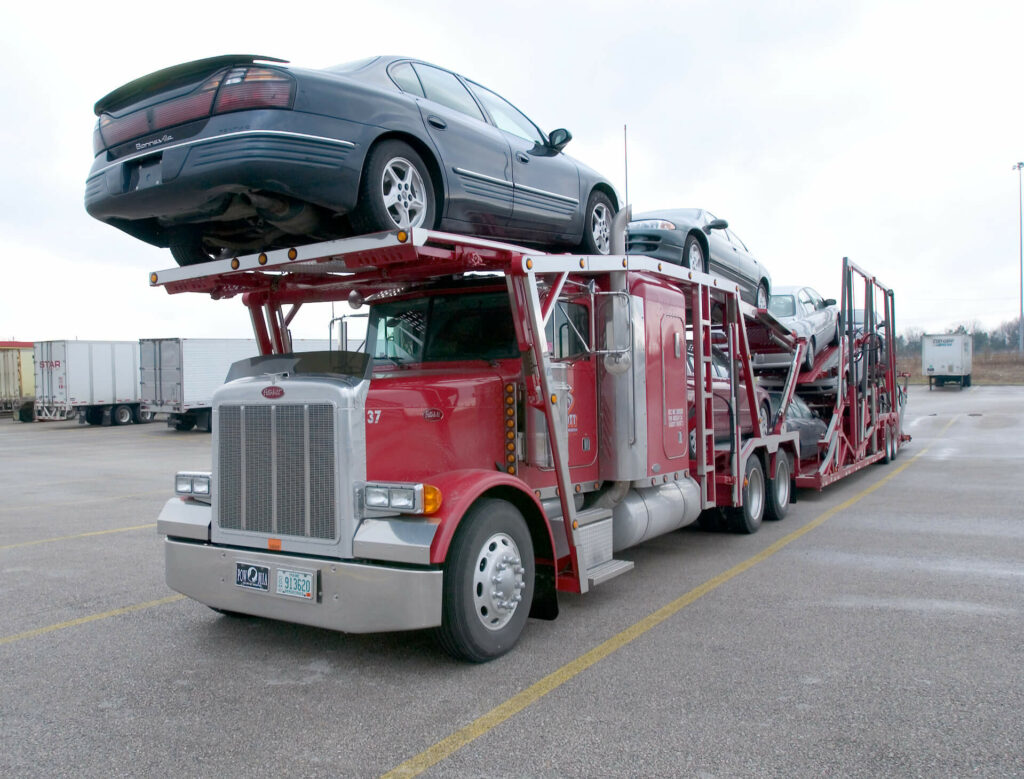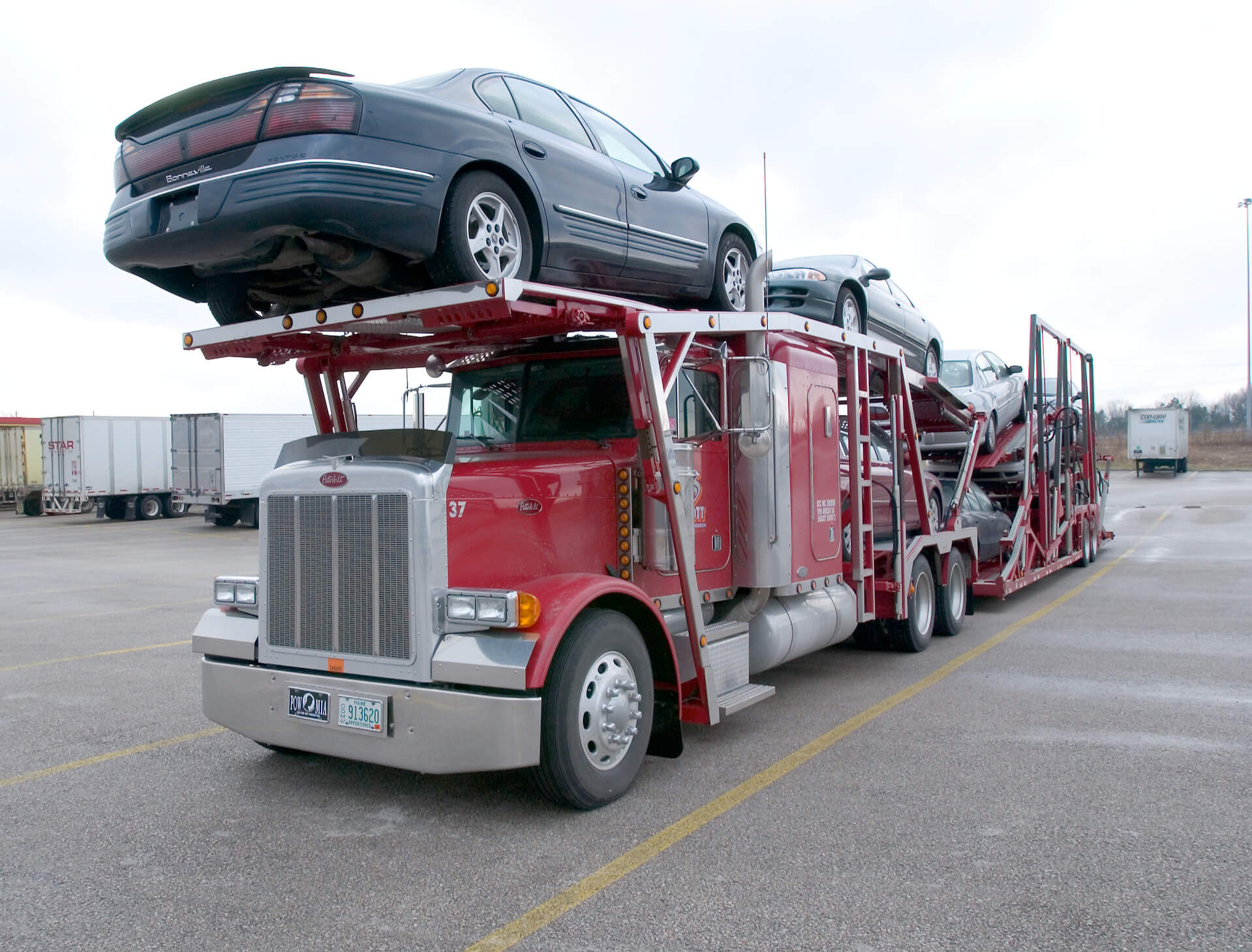 Enclosed vehicle transportation is generally more expensive than open transport, which is a method of shipping a vehicle using a trailer open on the top and sides. While open transport is a more budget-friendly option, it doesn't provide the same level of protection and security as an enclosed car shipper. Open transport is more vulnerable to damage from external factors such as debris, elements, and harsh road conditions and is not suitable for high-value or classic vehicles.
How Much Does Enclosed Car Transport Cost?
The enclosed car transport cost depends on many factors. The enclosed car hauling process is multi-layered and heavily influenced by specific customer cases. For example, delivering a car in summer will be more expensive than in spring. Delivery to the rural area will require an additional cost.
However, above all, the cost depends on the type of shipping. Enclosed trailer car shipping is about 30% more expensive than open shipping. However, considering the potentially high price of your vehicle, investing a bit more in the ultimate protection is the safest way to go. Covered auto transport is about giving you the best the industry offers. Here are some numbers to give you a notion.
| | | | |
| --- | --- | --- | --- |
| Distance | Open Car Transport Cost | Enclosed Car Transport Cost | Average Cost |
| <500 miles | $630 | $930 | $780 |
| 1,000-1,500 miles | $1,070 | $1,510 | $1,290 |
| >2,500 miles | $1,350 | $1,830 | $1,590 |
But there are much more factors in play than just the type of shipping. The route length directly impacts the price of open and enclosed transport alike since you must cover fuel expenses. Keep in mind that not all states provide the same fuel prices. By the way, shipping to rural areas costs more because of difficulties with getting to the destination.
Bigger vehicles mean bigger expenses. Let's take a car as a basis. Given the numbers above, an SUV will cost you about $150 more, while a truck – $300 more, regardless of the type of shipping. The condition of your car also impacts the enclosed car shipping cost. Cars in good condition cost less to transport.
Summer is the busiest season due to increased car deals. So, the rise in demand increases the enclosed auto transport cost. It's true not only for the summer season but any day with a skyrocketing number of car purchases. For example, Christmas and other holiday seasons. Picking the least busy days is wise in terms of saving extra bucks.
Contact Us Today For a Personalized
Enclosed Car Transport Quote
We are always available by phone +13053070066
Check the price
Why You Should Always Opt For Enclosed Car Transport Service
First and foremost, enclosed trailer transport offers superior protection for your vehicle. With an open transport option, your vehicle is exposed to elements and can be vulnerable to damage from debris, road conditions, and other external factors. In contrast, car covered transport encloses your vehicle in a trailer, protecting it from the outside world and providing a safe and secure environment during transport. This is especially important for high-value or classic cars that require extra care and protection.
Enclosed transport car shipping is a reliable and efficient option. Because your vehicle is protected from external factors, it's less likely to be delayed or damaged during transportation. It means that you can have peace of mind knowing that your vehicle is being transported safely and efficiently and will arrive at its destination in mint condition.
In addition to the benefits of protection and reliability, covered car shipping is also a more convenient option. With open transport, you have to worry about scheduling pickup and drop-off times and coordinating with the transport company. With enclosed trailer car transport, you have more flexibility and can choose a pickup and drop-off location that is most convenient for you. This can be especially useful if you are shipping your vehicle long distance and need to coordinate with your schedule.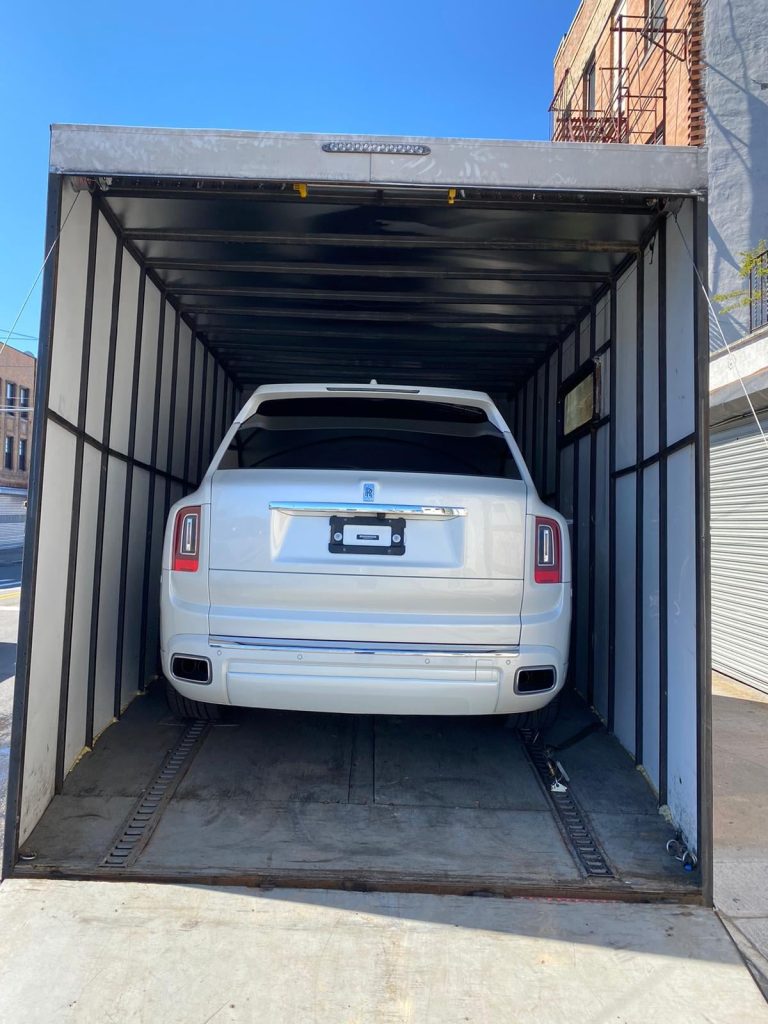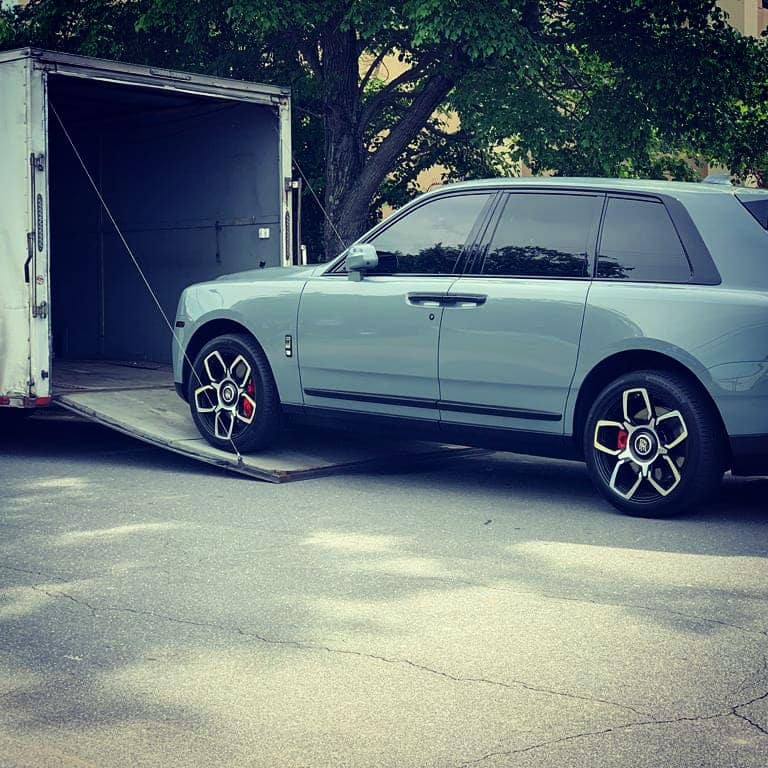 Another advantage of covered vehicle transport is that you won't have to pay for car detailing after the delivery. While paying a bit more may seem like a disadvantage at first glance, the added protection and convenience of enclosed transporters often outweigh the additional cost. Considering the value of your vehicle and the peace of mind that comes with knowing it is being transported safely and securely, the added cost of enclosed auto transportation is well worth it.
Overall, there are many reasons why you should always opt for enclosed auto transport when shipping your vehicle. Whether you are transporting a high-value or classic vehicle that requires extra protection or simply want the convenience and reliability of an enclosed car carrier, the benefits of this option far outweigh the cost. So next time you need to ship your vehicle, consider enclosed shipping for the best possible protection and peace of mind.
Advantages of Covered Car Transport
We know that you want your car to arrive in the same condition you handed it over to us. We know how to avoid trouble, but there is always the possibility of accidents when a car is shipped via open transport. Is bad weather forecasted along your transport route? Protect it with our covered car transportation options.
With the enclosed auto shipping option, carrier drivers know the intricacies of classic and collectible cars. We select the best drivers to provide the highest quality service to all our customers.
We recommend using enclosed car carriers if your car is worth $50,000 or more. Our team will provide the proper insurance coverage.
You don't have to collect all the paperwork to transfer the car. Just get the car ready and hand over the keys.
Hydraulic lifting gates are necessary for loading and unloading a car with a lowered bumper, and these are only available on the enclosed auto shippers. Let us know if you want your carrier to be equipped with this feature.
Communication with the driver will give you peace of mind. We will connect you with them at any time you want, so you won't have any concerns about the whereabouts of your vehicle.
Staying up to date is our thing. Our professional managers will notify you about every step in delivery. In addition, you will receive emails with status updates.
We have a compliance department that checks all the road carriers in our network to ensure that we only work with experienced professionals.
We have a calculator that will help you estimate the cost of delivery. Add the "enclosed transportation" option and see for yourself that we really offer affordable prices.
We know that your car needs to be delivered precisely at a specified time in certain situations. Call us if you need your car to be there on the dot.
Enclosed Car Shipping FAQ
❓ Is enclosed car transport worth it?
Enclosed car transport is generally worth it for someone shipping high-value, classic, or exotic vehicles that require extra protection during transport. While it's more expensive than open transport, the added safety and convenience of an enclosed car transport trailer are often worth the additional cost.
❓ Should I ship the car open or enclosed?
The decision to ship a car open or enclosed depends on your specific needs and preferences. If you are going to ship a high-value, classic, or exotic vehicle, or simply want the added protection and security of an enclosed car transport option, then covered car shipping may be the better choice. Opt for the budget-friendly open transport option if you are shipping a standard, everyday vehicle, and the lower shipping cost is essential to you.
❓ What are the disadvantages of enclosed auto carriers?
One of the main disadvantages of enclosed auto shippers is their cost, as they are generally more expensive than open transport. Additionally, their limited availability may make enclosed car carriers more challenging to find and book.
❓ How long does enclosed car transportation take?
The time it takes for enclosed vehicle transportation to be completed varies depending on the distance and the specific route. On average, transporting a vehicle within the United States takes between 3-7 days, although this timeframe can be shorter or longer depending on the specific circumstances.
Choose Shipaa for your enclosed car transportation
And rest easy knowing that your car is in good hands
Submit a request