Cars Transport For Dealerships
Learn about the best options for transporting cars for dealerships.
Submit a request
Shipping services have been a no-brainer for safe and reliable car transportation for quite a while now. People are willing to pay a bit extra to get rid of paperwork and risks involved on roads. It's a wise move for a single car. And it's obviously vital for someone having a whole fleet of cars, like dealerships. Transport cars for dealerships is a service that both saves money and ensures shipping success.
How does paying for a car delivery from dealership save money? Simply because doing it on your own will cost even more. And with each subsequent car, the final cost just grows. Using shipping services like Shipaa is a win-win situation. How to haul cars for dealerships? You entrust all the workload to the service, and the more cars your ship, the lower price you get. You simply ship all your vehicles at once, sharing additional costs between them. Can a dealership ship a car to another dealership? Sure thing, we are okay with any destination point that is reachable by a trailer. At Shipaa, we are already a solid partner for many dealerships. And we are sure that your dealership will also benefit from such cooperation.
What are the Benefits of Shipaa Cars Delivering for Dealerships?
Speed and convenience are important for all our customers, especially those who financially depend on these factors. Time is money, after all. Years of experience have become a cornerstone of our routine workload. No matter how complex your car dealership shipping needs are, we already know to manage them.
While most dealer transport services are already a better deal than shipping your fleet on your own, we strive to save your budget. Not because of charity purposes, of course. Lower prices make us a better long-term partner, which solidifies our business. We look ahead with confidence.
We take the responsibility of insurance off your shoulders. Worry-free experience is our selling point. Trust us with your vehicles, and be sure the outcome will be good for you, no matter the case.
Our scale of business simply doesn't allow any inaccuracies, as it might hit our workflow. We do our best to deliver each of your cars to the destination point in mint condition. Can dealerships transfer cars and track them during the road? Sure, we provide all the tracking needed. The security of your cars is our priority, both reputable and financial.
How Much Does Transporting Cars for Dealerships Cost?
The cost of delivering cars for dealerships is basically the same as for regular customers (unless our partnership is time-tested enough for the special business discounts). Generally, the cost is a summary of several main factors and dozens of small ones. Small factors can be only calculated via getting a quote, as they are personalized.
So what are those factors that impact the car delivery dealership cost? First of all, it's the distance and every expense that comes along with it. Also, you may prefer a cheaper open trailer or an enclosed one. The first option suits most cases perfectly, especially for budget-friendly solutions. However, it's best to ship premium cars in an enclosed trailer with the ultimate protection. And that ultimate protection adds around 20-30% compared to an open trailer.
Keep in mind that even the Christmas season can cause a spike in price. The busier the time is – the higher prices. So, there is no exact answer. Usually, the cost of shipping car from dealership within a state is something between $200-$600 for a typical order. The best way to find out an estimate for your case is to get a quote. Our professional managers will provide you with all the information you want to know.
How Cars are Transported for Dealers – What Methods Are Used?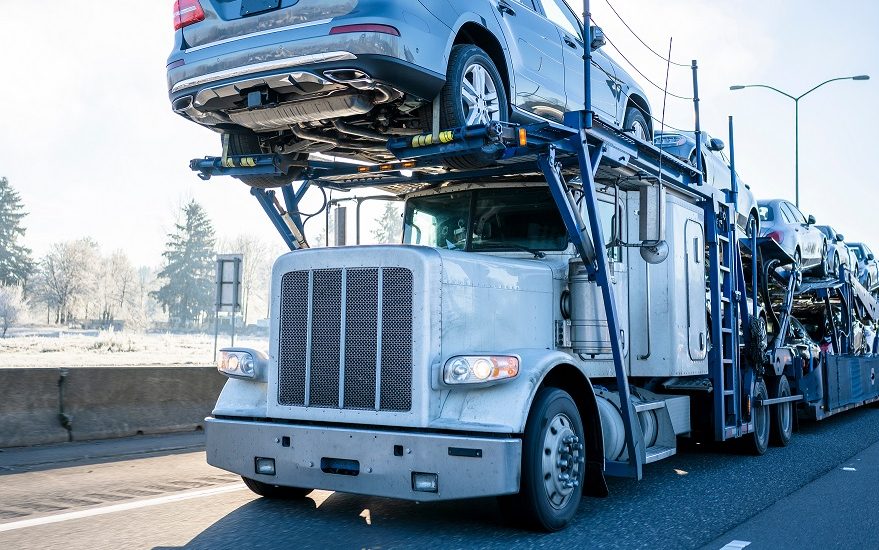 Open transport is a type of transporting cars for dealerships where the car is shipped on an open trailer with other vehicles. It is a more affordable option for delivering cars for dealerships, as the cost is shared among all of the cars on the trailer. Open transport is a good choice for vehicles that aren't too expensive or are not in mint condition. However, keep in mind that open transport doesn't offer the same level of protection as an enclosed one. Your cars may potentially be damaged by debris on the road.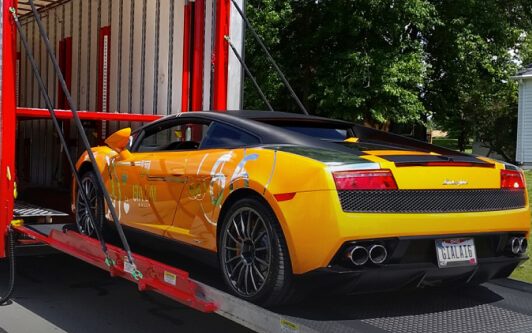 The enclosed trailer is a service where the car is shipped in a fully enclosed trailer for added protection. It is a more expensive and safe delivery auto dealerships since the trailer delivers fewer cars simultaneously due to less room inside. Enclosed transport is a good choice for high-end or classic cars or cars in excellent condition in case you want to ensure they are well protected during car delivery from dealership. However, keep in mind that enclosed transport may not be available for all locations and may require additional planning and coordination.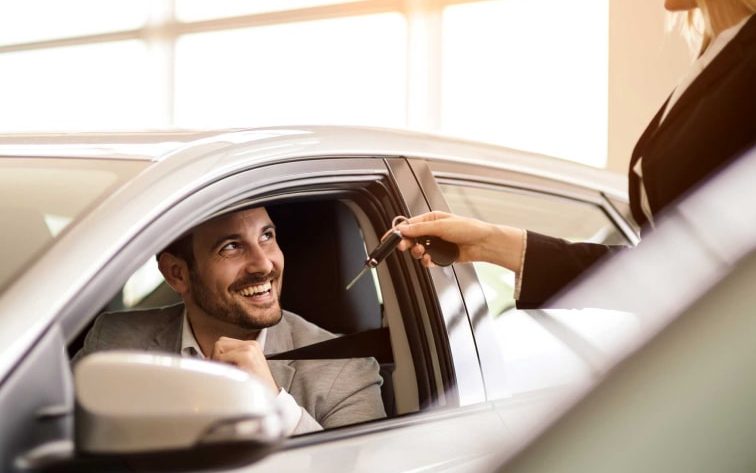 Door-to-door transportation is a service where the transport companies ship car from dealership to a buyer's location. It's a premium comfort option that avoids getting to the terminals. Door-to-door dealer auto transport is also a good choice if you can't be present at the pick-up or delivery location, as the shipping company will handle all the details for you. However, door-to-door dealer transport services are more expensive than other options, requiring the transport company to go to your location to pick up and deliver the car.
Frequently Asked Questions About Hauling Cars for Dealerships
❓ Can a dealership ship a car to another dealership?
Yes, there are dealerships that ship cars to other dealerships. Usually, they use dealer transport services. Shipping services like Shipaa can deliver cars for dealerships via open trailers, enclosed trailers, or door-to-door delivery methods.
❓ How to haul cars for dealerships?
Hauling cars for dealerships can be performed by using an open trailer, enclosed trailer, or door-to-door delivery methods. Dealerships should choose the method that meets their needs and budget best.
❓ Will dealerships ship cars to you?
Yes, car delivery from dealership is a common practice. The most reputable dealerships use dedicated dealer transport services.
❓ Do dealerships ship cars to other states?
Sure, dealerships can ship cars to other states. They are not limited in this matter in case they use nationwide dealer transport services.
Learn about the best options for
transporting cars for dealerships
Contact us today for a personalized quote
Submit a reuest