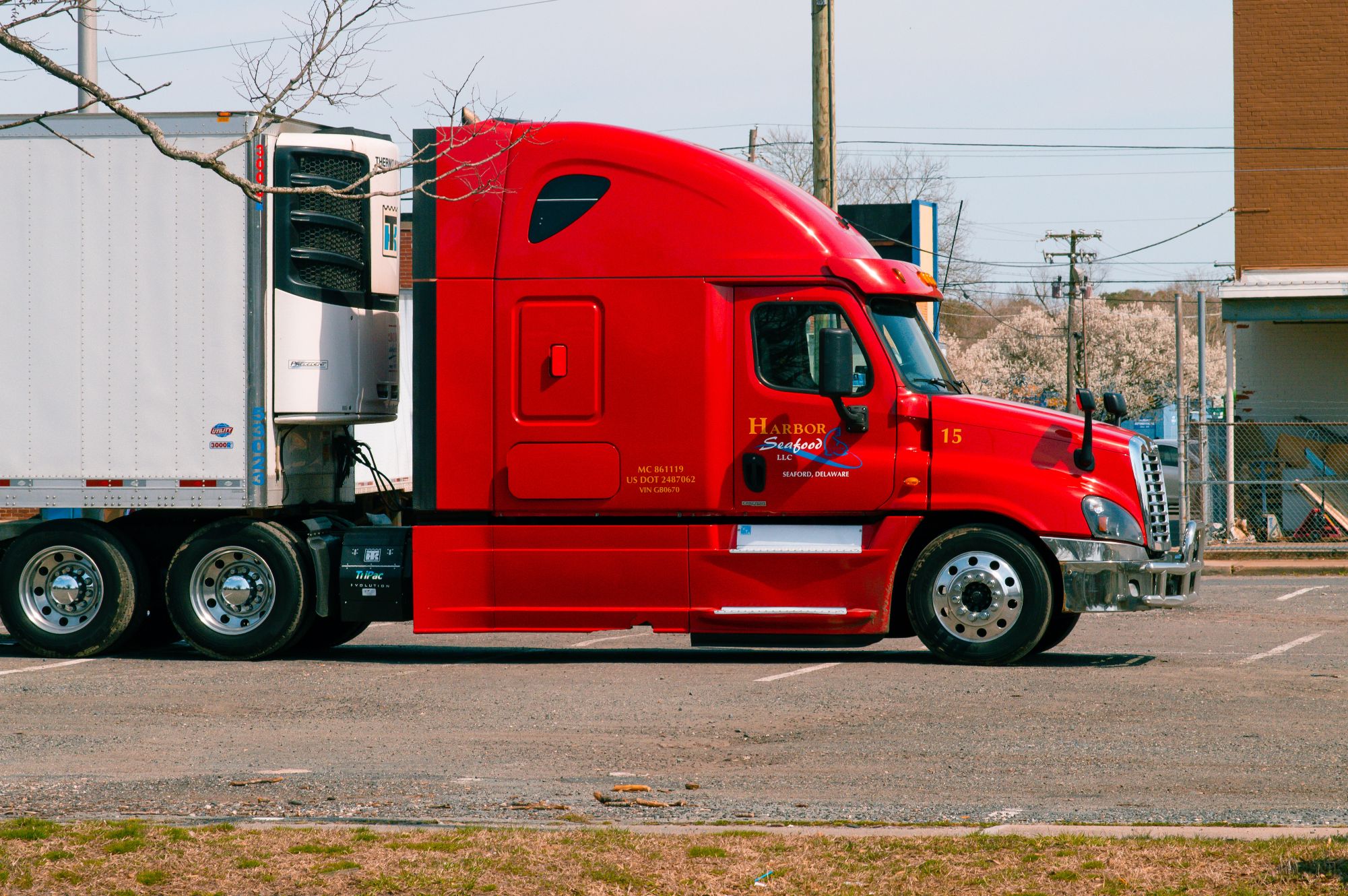 While there are many options out there to ship car across country, Shipaa takes an innovative approach to cross country car hauling and car shipping delivery time.
By streamlining the way customers place orders, focusing on building a quality team, and assembling a fleet of new carriers, we have made it our goal at Shipaa to extend our cross country vehicle shipping service throughout the entire United States. For us, convenience means keeping the customer updated, following through with guarantees, and offering affordable options.
Whether you need delivery to a neighboring state or planning a move to Miami from Portland, Shipaa's cross country auto shipping services allow you to set up the vehicle pick-up by simply answering a few questions on your smartphone.
We aim to offer door-to-door car delivery across country to every city in America, and if we can't get our trailer directly to your doorstep, we'll do whatever we can to get it close enough. No matter where you live in the US, you can trust Shipaa to get your car where you need it to be.
What is Cross Country Car Transport?
Shipping a car across country is basically a transportation process that implies long-range distances. Simply put, shipping cars across country is about transporting your car from state to state, east coast to west coast, or south to north. That's the main challenge of cross country car shipping.
Long-range distances usually multiply potential risks, since the more miles you need to pass – the higher the chance that something can go wrong, let alone dynamic factors like extreme weather, etc. That's why cross country vehicle transport services are so in demand – you need a professional approach to eliminate any risks. Optimizing the route to make it faster and safer is a task for our team of managers so our clients don't have to worry about it.
We at Shipaa ensure every single step when shipping car across country. Our professional team mastered all the ins and outs of cross country vehicle transportation. All you need to do is to pick the most appealing option for you and get your car on time in your place of choice. When it comes to shipping car across USA, your convenience is our priority.
Why is Shipping Your Car Across Country Better Than Delivering It Yourself
Planning on getting a car shipped across country? You're probably confused about where to start. Should you just drive on your own or hire a car transport service cross country? It's definitely a tough decision, but it can be made simpler by weighing the pros and cons. Hiring a licensed company to ship a car across country provides the following benefits:
You can avoid any damage to your vehicle that may have been caused while driving across the country.

You can save a lot of money by crossing gas, food, lodging, and other expenses of your budget.

The option to deliver luxury, classic, or even unique cars in enclosed trailers is a huge plus.

You can avoid police speed traps and moving violations.

You can assign your preferred pickup point. It can even be at your doorstep!

The fatigue and stress from driving can be spared by cross country car towing.
How Much Does It Cost to Ship a Car Across the Country?
The final cost to ship car across country might seem intimidating. But what's even more intimidating is driving the car on your own. It's not just about losing a lot of time and energy, but extra expenses on gas, lodging, and many unexpected factors like car repairs. Even driving to work is not 100% safe, let alone a few thousand miles with different types of roads.
Driving by yourself is unlikely to cost less than cross country shipping. It's simple math. If a car hauler packs a few cars, the final cost is divided between the car owners, lowering with each vehicle. In essence, this is what shipping car cross country is about – you pay less for improved safety. There are many more factors that impact the cost to ship a car cross country. The more you know – the more efficient your order is, right? Let's take a look at the most influential factors.
Types of Transport Trucks
There are two main types of transport trucks – open and enclosed.
Open transport is a type of shipping across US when a carrier doesn't feature any roof covering or side protective panels. That said, open cross country auto shippers are completely safe even without extra physical protection, as is with the enclosed option for delivering a car across the country. It allows you to reduce costs with minimum risk. Cases of car damage are exceptionally rare and are mostly caused by extreme weather conditions. Regardless, Shipaa provides insurance coverage from the moment your car is loaded until it's unloaded. Again, the only disadvantage of choosing the open option for transporting vehicle across country is the lack of protection from certain weather conditions. So if you are used to the best of the best no matter the price – enclosed shipping a car cross country will suit you better.
When it comes to complete safety and reliability, enclosed transport is the best option. Enclosed car shipping across country is the wisest choice for shipping vintage cars, high-end cars, classic cars, or any other expensive model for that matter. Enclosed cross country auto transport is for people who consider their car an investment and can't afford to have their asset arrive so much as a little dusty from the road. There is almost no room for error with the enclosed option for shipping cars across the US. It is a superior alternative to other shipping methods. There is no risk of any car damage. You might also want to opt for enclosed cross country car haulers if you need to move vehicles with low ground clearance. Only enclosed cross country car haulers are equipped with hydraulic lift gates that can load and unload low-clearance cars.
| | | | |
| --- | --- | --- | --- |
| Distance | Open Transport | Enclosed Transport | Average Cost |
| <500 miles | $630 | $930 | $780 |
| 500-1,000 miles | $790 | $1,120 | $960 |
| 1,000-1,500 miles | $1,070 | $1,510 | $1,290 |
| 1,500-2,000 miles | $1,320 | $1,730 | $1,530 |
| 2,000-2,500 miles | $1,360 | $1,850 | $1,600 |
| >2,500 miles | $1,350 | $1,830 | $1,590 |
Seasons
Seasons directly impact the cross country car transport cost. Not just weather conditions, but road traffic and many other factors. Let's talk about them.
Winter makes everything much slower. That's because winter is about less daylight and there's also the ice/snow factor. No reputable service for shipping a car across the US will put transported cars at risk. That's why you can expect a delay during this season. Also, don't forget about the holiday season in December. It's the busiest time of the year, so make sure you book transporting vehicles across country at least one month in advance. January is also busy, as many people are moving to warmer states. Subsequently, February is the cheapest winter month to ship cars across country.
Spring is the perfect season to save a few bucks. March is a relatively light month where you can get a reasonable cost of transporting a car across the country. However, with warm weather kicking in, people move back to their "colder" states, so the cost of moving car across country rises a bit. Accordingly, April and May is when you can expect even higher prices, which are still good. Why does the cost to transport car across country rise? Because of the limited number of trusted cross country auto transport companies.
Summer is a very busy season in terms of delivering cars across country. This is due to the fact that people are going on vacation, school is out, and it's an active time for any type of business overall. All this means the average cost to ship a car cross country might be a bit expensive. On the other hand, summer prices are pretty stable, unlike the winter season with its peaks. For customers, price stability is always an essential point.
Fall is like Spring – relatively good weather and lower overall demand. Since the number of people ordering towing a car across country is manageable, you should expect to get an attractive shipping car cross country costs. While September can show a small price hike due to students shipping their cars to schools, the remaining two months are cheap and stable. It's worth noting that November is a great time to book December for transporting a car across country if that's when you're planning to do it.
Delivery Location
Usually, services for shipping a car across the country offer two options: terminal-to-terminal and door-to-door. The second option is the most convenient but costs more. Door-to-door delivery requires additional time and skill, as some places might be really tricky to get to. If you don't want to spend too much when moving vehicles across country, you might want to consider terminal-to-terminal delivery. This option lacks premium convenience, so you have to personally pick up your car at the terminal. However, it costs noticeably less while preserving all the other advantages, such as maximum safety when transporting cars across country.
Other Factors
There are many more factors that are pretty individual. For example, the cost of transporting car across country is formed based on your vehicle's condition. The better condition – the easier its maintenance is, so the smaller the price. The same goes for your car's size – bigger cars are more demanding. That said, you can expect some benefits like military discounts. To get the exact cost to move a car across country while taking into account all possible nuances, you should get a quote from our managers. It's pretty simple – just contact us in whatever way you find convenient. We will take care of the rest.
What Is The Cheapest Way to Ship a Car Across Country?
Now you know the factors that form the price to ship a car across country. Let's sum up the cheapest way to ship a car cross country.
First of all, it's the open transport option. Such cross country car movers can deliver more vehicles simultaneously, thus reducing accompanying costs like fuel. The only possible drawback is rare weather-related events that are leveled out by our professional route management.
The next thing to consider is terminal-to-terminal delivery. This option might cost you an extra 30-60 mins of driving, but it saves you in the budget department. If your home is tricky to get to, this might be the only right decision to ship a vehicle across country.
The longer the route – the less the price per mile. With increased mileage, accompanying shipping car cross country costs become less burdensome. This reason alone surpasses the benefits of the self-driving option. It's a no-brainer when you need to transport two or more cars.
We at Shipaa try to fulfill any customer's wishes. If you want express delivery – we provide it for an extra cost. But if you are okay with normal deadlines, it won't increase the final cost to move car cross country.
As an extra bonus, we provide discounts. You can find out more about them by asking our managers.
Factors to Consider When Ship Car Across Country
The price
We will provide you with the exact cost to ship a car across the US after checking all the details: type of transport, its condition, type of trailer, seasonal changes, etc. We recommend the "all inclusive" rate without additional hidden fees.
Type of transportation
Most of our customers choose the open type – it is budget-friendly and fast. If you have a luxury or vintage car, we advise you to use the enclosed type – it will provide additional protection from weather conditions and road debris.
Timing
How long does car delivery take? Cross country car delivery may take up to two weeks, so get ready to miss your car. But! Most of our customers get their vehicles before the deadline. You have a good chance to be among them.
Tracking
While our programmers work on online tracking, we do our best to ensure that customers have full access to current information about the car's whereabouts around the clock! You will receive notifications by email or by phone.
Reliability
Our staff consists exclusively of professionals who treat each car as their own. In addition, all our drivers have transportation experience, which backs up our security guarantees. Any deviation from the vehicle transport cross country is our responsibility. 
Experience
More than 200 vehicles pass through Shipaa every day. Despite this, we try to dedicate enough attention to each client and approach cross country vehicle transportation individually. Your peace of mind is our peace of mind.
How Long Does It Take to Ship a Car Across Country?
The average car shipping time directly depends on your wishes. The most apparent factor is how far you want to move a car across country. It's clear that cross country vehicle shipping from Ohio to Alabama takes less time than shipping from New York to California. Besides, if the final destination is a remote place, it may take some time to reach it safely. Cities or towns in this regard are more manageable.
Also, a car hauler driver has to make stops from time to time, which also has an impact on the car shipping time estimate. Any sudden extreme weather conditions will force the driver to play it safe, thus sacrificing some time to protect the loaded vehicles. The same goes for road difficulties like heavy traffic or road construction.
The final factor is the Department of Transportation's mandates that limit working hours for truck drivers to 70 per week. The reason behind it is quite rational – truck drivers should be well-rested to ensure that shipping your car cross country will be a safe process.
Distance

Average approximate transit time

(calendar days)

0 – 200 miles

1 – 2 days

200 – 600 miles

2 – 4 days

600 – 1000 miles

3 – 5 days

1000 – 1500 miles

4 – 6 days

1500 – 2000 miles

5 – 7 days

2000 – 2400 miles

6 – 8 days

2000+ miles

7 – 9 days
How to Ship a Car Across Country – Step by Step Guide
Moving a vehicle across country implies shipping your car across any corner of the US. If you need it right now, where should you start? We at Shipaa made everything as straightforward as possible. You only have to perform a few simple steps. Let's talk about them more.
Step 1 – Get a Quote
Shipping cars across states starts with getting a quote. Given how many factors impact the route and cost to move a car cross country, we realize that our customers want everything quick and simple, with no extra effort. We provide you with a 1-min quote form so you can get an instant price. Your convenience is our reputation.
While some cross country car shipping companies provide only phone consultations or just web-filling forms, Shipaa provides you with both. We aim at developing not only the shipping cars cross country process but also everything related to client experience.
Step 2 – Prepare your Car
Everything related to shipping vehicles across country should be technically accurate. Our auto transportation guidelines ensure this accuracy. Your vehicle should be adequately prepared to reach the final destination fast and securely. Thus, make sure you provide a full rundown on the condition of your car with any relevant notes. One note would be whether your vehicle is damaged before shipping. We have to mark such a car accordingly. Vehicles with mechanical dysfunctions will cost a bit more to ship due to increased management. The same goes for modified vehicles – the bigger or heavier it is compared to the stock model – the higher ship car across country price. If you have any questions, our professional managers will help you with any details.
Step 3 – Schedule the Car Pickup
Shipping a vehicle cross country might feel intimidating, but the right car shipping service makes it much less daunting. Our mission is to manage everything from start to finish, acting as your guide in the vehicle transportation world.
You placed your order, all the dates have been set, and you prepared your vehicle for moving car cross country. What's next? We pick the right car carrier in your region for time optimization. The driver contacts you to share the pickup time and place. At the set time and place, our driver inspects your vehicle and loads it into the car carrier.
How long does it take to ship a car? The car transportation cross country process may take up to two weeks, depending on the route. We make sure to provide you with all possible tracking options to spare you any stress. You can track the location of your car or even how fast the driver is going. This service starts immediately after the logistics manager finds the car carrier to transport your vehicle. Also, you can directly contact our managers or the driver.
Step 4 – Receive Your Car at the Destination
When your valuable asset is about to reach its final destination, our driver will contact you to discuss the details. Sometimes car carriers cannot reach certain places due to the street being too narrow and whatnot. Your carrier can then discuss alternative options that fit you. Sometimes even clients cannot reach a certain location, so our drivers adapt to your new destination. Also, if you cannot receive your car, you can authorize your relatives or friends to act on your behalf, provided they have the required documents. Once your car has arrived, you and the driver inspect it to make sure that everything is as it should be. At that point, the car delivery across country process is over.
Questions to Ask Before You Ship Car Across Country
What type of transport do you use?
As mentioned earlier, the transport type matters a lot. Most cross country car transport companies offer open carriers, multi-carriers, or enclosed carriers. Open carriers and multi-carriers are the cheapest cross country shipping options. However, enclosed carriers are much safer. Note that some companies that ship cars across country can also ship the car by train. It is also a cheap cross country shipping method.
What type of insurance do you provide?
It is advisable to do business only with  cross country auto transport companies that provide insurance for transporting car across states.
What documents do I need to ship car across country?
Preparing your car is not the only aspect you should consider when you decide to transport vehicle cross country. You may be required to present documentation to prove that the car is yours. You may also be asked to produce documents pertaining to the car.
What is the cancellation policy? 
There is a chance you may change your mind based on several factors. You might find a more suitable company for shipping a car across the country, you may want to change the date of your move, or you may want to cancel your car delivery across country altogether.
Regardless of the reason, find out the deadline set for making cancellations and reschedules. Also, ask whether extra charges are involved. Be sure to get all these terms and conditions in writing.
What is your company's Motor Carrier Number?
The company is legally bound to provide you with their MC number, which you must cross-verify with the Department of Transportation's website.
On the pickup day, ensure that the driver fills out the Bill of Lading, signs it, and gives you a copy. Make sure that the driver indicates the mileage on the odometer.
Keeping all these factors in mind, you will be able to ship car cross country without any worries.
Frequently Asked Questions About Cross Country Auto Transport
What's the best way to ship a car across the country?
The best way is to hire a professional company that meets all your demands for a moderate price. We at Shipaa consider ourselves to be that kind of company. The best way of shipping car across US depends on your specific needs, and your needs are our priority. All you have to do is provide us with some basic information about your car and points of destination, so we can initiate the cross country vehicle transportation process. Our experienced staffers make sure to complete every order as smoothly as possible.
Can I ship personal items in my car when I ship my car across the country?
Our service allows you to have up to one piece of luggage for free – this may include a bag or a suitcase with up to 100 lbs. You'll need to place it in the cargo area or trunk.
In the case of maritime transport, your car must be empty of any kind of personal belongings, except for factory-installed gear. Otherwise, the port is likely to reject it.
Will my car be insured during cross country transportation?
The Inland Marine Cargo Insurance policy, which may cover up to $100,000, is delivered by the motor carrier transporting your car, barring certain exceptions.
All marine shipments are subject to the terms and conditions of the oceanic carrier. They will assume limited liability for any possible damages, so it is vital that you go over the terms and conditions and acquire added insurance before shipping, should you deem it necessary.
Will shipping multiple cars across country be cheaper?
Imagine how many resources it takes to drive a single car across a few states, not to mention the risks. And now multiply it by as little as 2 if not more. This implies tremendous costs and risks. But what if you have to transport a fleet of cars, for example, 20? That's twenty times more costs and risks. Professional cross country car haulers are the only reasonable option for shipping multiple cars across country. By transporting a fleet, we only have to service one car hauler at a time.
How long does cross country car shipping take?
The car shipping delivery time depends on factors like mileage, weather, and road condition. For example, 2000 miles may take up to a week. To get the exact answer, you might need to get a quote. Our managers will precisely calculate your route, taking into consideration all possible nuances.
Wrap-up
Handing over a car to an auto carrier may be stressful. That's quite normal: your car is probably one of your most valuable assets, and it's not just its price :). Therefore, before sending it across the country, there are things you'll need to consider.
You do not need to worry about problems that may occur when shipping a car across the US. We have a huge carrier network covering the whole country. We are proud to have a large selection of shipment options across the United States to guarantee that your car will definitely reach the right destination.
We know how much you love your car, so we employ a strictly individual approach. It includes customer service, round-the-clock monitoring, regular notifications, and insurance coverage. If you have decided on cross country vehicle transportation, contact us, so we can take care of the rest.