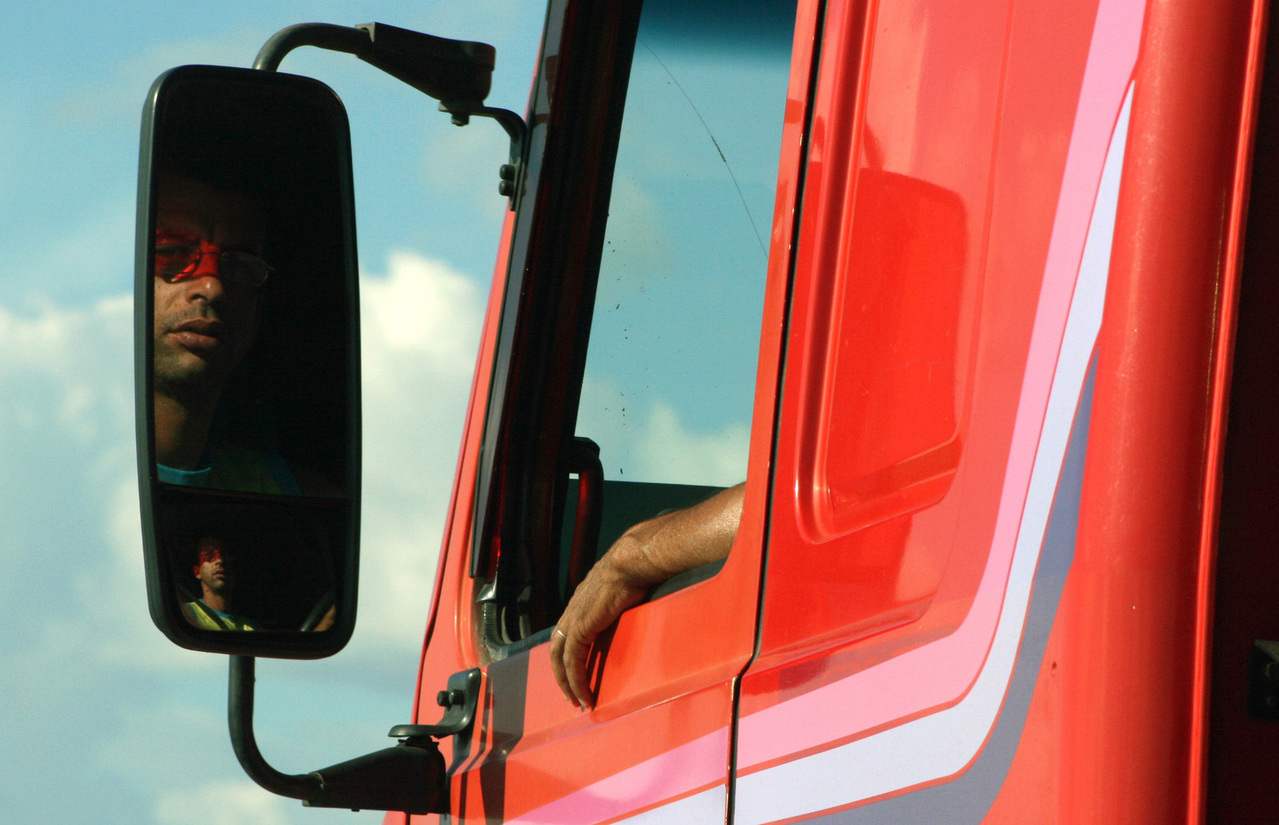 The Internet makes arranging a car carrier to transport your vehicle easier, but it also increases the chance that you may fall victim to auto transport scams. This is a problem for customers, who end up with missing money or vehicles, and legitimate freight companies, who are trying to stand apart from fronts for car transport scams.
Falling for car carrier scams is easier than you may think. Most car shipping scams don't even make direct contact with customers. The customer looks for "shipping near me" or "freight companies near me" in a search engine, and finds a few companies. After getting some car shipping quotes, they find one company that is offering a great deal. Their prices are lower than anyone else, they can pick up the vehicle at the exact time the client wants, and they operate locally.
At this point, the customer doesn't think about digging deeper into the company's information to make sure they aren't about to fall victim to a car shipping scam. Instead, they schedule a pick-up and pay for the shipment from the company website. When the shipment date arrives, there's no truck to haul off the vehicle. The customer tries to contact the shipper, but they can't reach anyone. The business and the customer's money has disappeared. Fortunately, there are some easy steps you can take to keep you from falling for an auto transport scam. From the website design to the employees themselves, there are several red flags you may come across that signal a transport scam.

❗ How Do Auto Transport Services Work?
The process starts by getting quotes from vehicle carriers. Once you find a company you want to do business with, you sign a contract with them. This contract includes the terms of service, the spot reserved on the trailer for your vehicle, and the dates for transport.
The transport driver will call you and arrange for a pick-up time. Typically, this call will come at least 24 hours before pick-up. Together, you and the driver will examine the vehicle, and the driver will fill out a Bill of Lading identifying the vehicle and where it's headed. Any damage to the vehicle is noted, so if something happens during transport, it's clear if the damage happened before or during shipping. Damage guarantees only cover the car. Anything left inside the car is not covered by insurance.
There are two ways to load a vehicle onto a trailer. An open car carrier has a set of steep, narrow ramps. The car is driven up these ramps onto its place on the trailer. Enclosed trailers have a lift gate, which acts like an elevator. Since the car remains flat during the loading and unloading process, lift gates are the best choice for vehicles that have low ground clearance, or are too valuable to risk an accident when loading. Since lift gate trailers are expensive, using one costs more than an open trailer.
Shipping companies usually have a window for delivery spanning several days. This gives them some leeway to pick up other vehicles on their route, and gives the driver the chance to avoid road hazards and weather. Hauling multiple cars keeps shipping costs low, and it's better to wait than have your car hauled through a hail storm to make your deadline.
Unless you're familiar with this process, it's easy to fall for car transportation scams. These tips will help you avoid vehicle shipping scams and get carrier auto transport services you can trust.
An Auto Car Shippers Scam Without A Shipper: The Fake Business Website
This is one of the easiest shipping car scams to pull off, because the people behind it don't even need a physical address. By making a site that looks legitimate, scammers can convince would-be customers to put down a deposit. Once they have your money, you'll never hear from them again. Fortunately, there are some telltale signs that the website you're looking at isn't backed by a real business.
Scam Avoidance Tip 1️⃣: Look for Registration with Government Organizations
Any freight business operating across state lines needs to have a USDOT PIN, Operating Authority or Motor Carrier Number. These are three names for a 7 digit number used by a registry system required to operate a freight business in the United States. This database is handled by the Federal Motor Carrier Safety Administration (FMSCA). Auto carriers are also issued a 6 digit MC Docket number by the FMSCA, which should be listed on the company's website.
For example, American Auto Transport lists their docket number at the top of their terms of service. Once you get these numbers from the carrier, you can look it up on the FMSCA's website to be sure the information matches. If the carrier refuses to give you their USDOT PIN and MC Docket number, or the PIN and docket number don't match the business information, it's probably a scam.
Tip 2️⃣: Check the Phone Number and Address
Transport companies communicate on the phone cause it's a cheap, easy and fast mode. Scam businesses often list a fake address and phone number. Be sure to call the listed phone number to make sure it connects to the shipping company. Check their address on a third party site, like Google Maps. This lets you locate the business, and even see what the building looks like using street view. If the employee is against revealing motor carrier number, license information, or any other public-knowledge information, then the customer should not do business with that company. Transport companies will send emails from their website.
For example, XYZ auto transport will be sent an email from support@XYZ.com. Other emails that don't seem legitimate needs to be questioned by the customer. Also, look for the address of the shipping company on the website. If there is an address, look up that company on Google Maps to see if it is true. A legitimate company will have their address on Google Maps.
Tip 3️⃣: Look Out for Missing or Fake Reviews
Every business has their ups and downs, which means even the best shipping company will have a few bad online reviews. For example, American Auto Transport reviews on Transport Reviews average 4 stars. Many great websites have American auto shipping reviews. These websites are a valuable resource to legitimate businesses and customers. The reviews are written by past customers of the company. This is a good indication that American Auto transporters reviews are authentic, and the company is reliable. If you can't find reviews, the business is either brand new, or a scam. If you only find entirely positive reviews that are poorly worded or generic, these reviews are paid for, indicating a scam.
Tip 4️⃣: Check With the Better Business Bureau
It's also worth checking out reviews on the Better Business Bureau website. Read any complaints about the business, and how these problems were resolved. Along with standard business reports, they have a section for accredited vehicle transport for U.S. carriers.
Tip 5️⃣: Avoid Untrackable Payment Methods:

Scammer website will ask you to pay for their shipping service via Western Union or Moneygram. This is a wire transfer which makes it non-traceable. The recipient can withdraw for cash immediately. Sellers who mark their price below the market price could be scammers. Payment methods usually include credit and debit cards, as well as local checks. Legitimate companies ask to make transactions via bank accounts, PayPal, etc. Bank transactions are easily traceable in case of fraud.
Tip 6️⃣: Don't Be In a Hurry to "Lock In" That Unusually Low Price:
The type of broker that operates shipping car scams offers a low estimate and uses high pressure sales tactics to push you toward making a deposit. After that, you're at the mercy of the broker. This has become enough of a problem that the FMCSA issued a consumer advisory .
Unlike the fake auto shipper scam, your car will get shipped eventually. Once the broker has your money, they'll find a trucking company willing to ship the vehicle at the price you paid, minus their commission. The only companies that will agree to these low rates are either new in the business, or they have a reputation that is so bad that no one will deal with them directly. Even then, it can take weeks for the broker to find a company who will agree to this low price, delaying your shipment.
Tip 7️⃣: Scam Brokers Lie About Being Brokers:
Since anyone who understands vehicle shipping wants to ship a car direct, scam artists will actively try to hide the fact that they aren't handling the shipping themselves. Often, they will have little to no direct contact with the company who ships your vehicle, which means you won't be able to track your shipment. Hidden and Added Charges: Vehicle Shipping Scams that Hold Your Car Hostage or Ignore Damage. You arrange shipping, pay your deposit, and the truck arrives. However, now you have a new problem: the company is demanding extra money before taking your vehicle, or worse, after they've taken it. If you don't pay up, they won't let you have your car back. Sometimes, they leave off essential services, like carrier insurance, to offer a low price.
Tip 8️⃣: Read the Contract:

When you have found a reliable company, it is essential to read and understand each detail of the shipping contract. Signing the contract without reading the terms can subject customers to additional fees, unawareness of damage and reimbursement, etc.
To avoid this, always read the transport contract thoroughly before signing it. If you have questions, the company representative should answer them. If they won't, or they deflect your questions, don't use them. If the company wants money before they send a truck, or they want you to pay 100% of the shipping costs up front, you're dealing with an auto shipper scam.
Tip 9️⃣: Know the Driver:
Transport companies list the name of the drive with contact information when customers use their service. Customers can contact the driver before paying a deposit to make sure the legitimacy and confirmation of delivery after pickup. It is beneficial to have the driver's information so that you can contact them directly in case of any delays.
Having direct access to the driver makes it easy to track your shipment. If you don't have driver information before the truck arrives, the shipping company may make up charges to reserve a spot on their trucks. Sometimes, they'll even claim they had to get a new driver last minute, requiring a higher fee.
Even if you're working with a legitimate shipping company, there may be times when you end up paying a little extra. For example, if your car decides it doesn't want to start that day, the driver has to work to get the vehicle up to the trailer, using winches and other tools. This takes time and equipment, which costs money.
Tip 🔟: Get Photo Evidence for Damage Claims:
Always check your vehicle thoroughly and take photos before having it shipped, even if you've worked with the company before. This makes it easier to dispute damage claims. Likewise, if you're shipping a vehicle you purchased sight unseen, have the seller take photos. This makes it clear if the damage was caused by the shipper when your vehicle arrives.
In conclusion, customers looking for shipping services should use legitimate and reputed companies that have been around for many years. Use transport companies that have the required licenses, registration, and insurance with a market standard quote. According to their requirements, customers can request quotes from the transport companies in person, over the phone or online. Customers can also inquire for recommendations with acquaintances who have used shipping companies successfully.
Beware of scams!
❓ F.A.Q ❓   
❗ How Does Car Shipping Work?
Once you find a company you like, you schedule the transport of your vehicle. Go over the contract with the agent to resolve any question you may have.
The transport driver contacts you at least a day before transport to arrange a pick-up time.
Both you and the driver go over the vehicle. Once the condition and contract are agreed upon, a Bill of Lading is made for transport. You get a copy of this document.
Your car is loaded onto the trailer. It stays there until it's unloaded at its destination.
The car is delivered to its destination. The delivery window spans several days to account for weather conditions, mechanical breakdowns, and other factors that can delay transport.
❗ What are the Most Common Car Shipping Scams?
    – The scammer creates a website that isn't part of a real company. They take your money, and never send a truck to pick up your vehicle.
    – A broker gives you a low quote, then hires a company you would never choose yourself to ship the vehicle. Shipping may be delayed for weeks while the broker arranges the shipment.
    – The company gives you a really low quote. However, buried in the contract are fees that make the total price far higher than you would pay with other shipping companies. They may even          threaten to keep your car if you don't pay up.
❗ How Do I Avoid Auto Transport Scams?
    – Make sure the company has a USDOT PIN and MC Docket Number issued by the FMSCA.
    – Check to see if their address leads to an actual company, and their phone number connects to their business.
    – Find out if they are a direct shipper or a broker. Avoid companies that use high pressure sales tactics.
    – Read over the contract carefully before signing and paying a deposit.  Ask about anything you find questionable.
    – Document the car thoroughly before transport.
    – Work directly with the driver transporting the vehicle.
❗ How Do I Find a Quality Auto Transport Company?
Make sure they pass all the scam alert tests listed above.
Check for online reviews. Be wary of any business that has 100% positive reviews, as these may be paid for.
Check the Better Business Bureau's website for complaints against the business and how they were handled.
If this is the first time you've shipped a car, it's easy to be taken advantage of. However, you can avoid most car transport companies scams by doing a little homework. From initial contact to final delivery, when you get carrier auto transport services, each step of the shipment should be transparent.