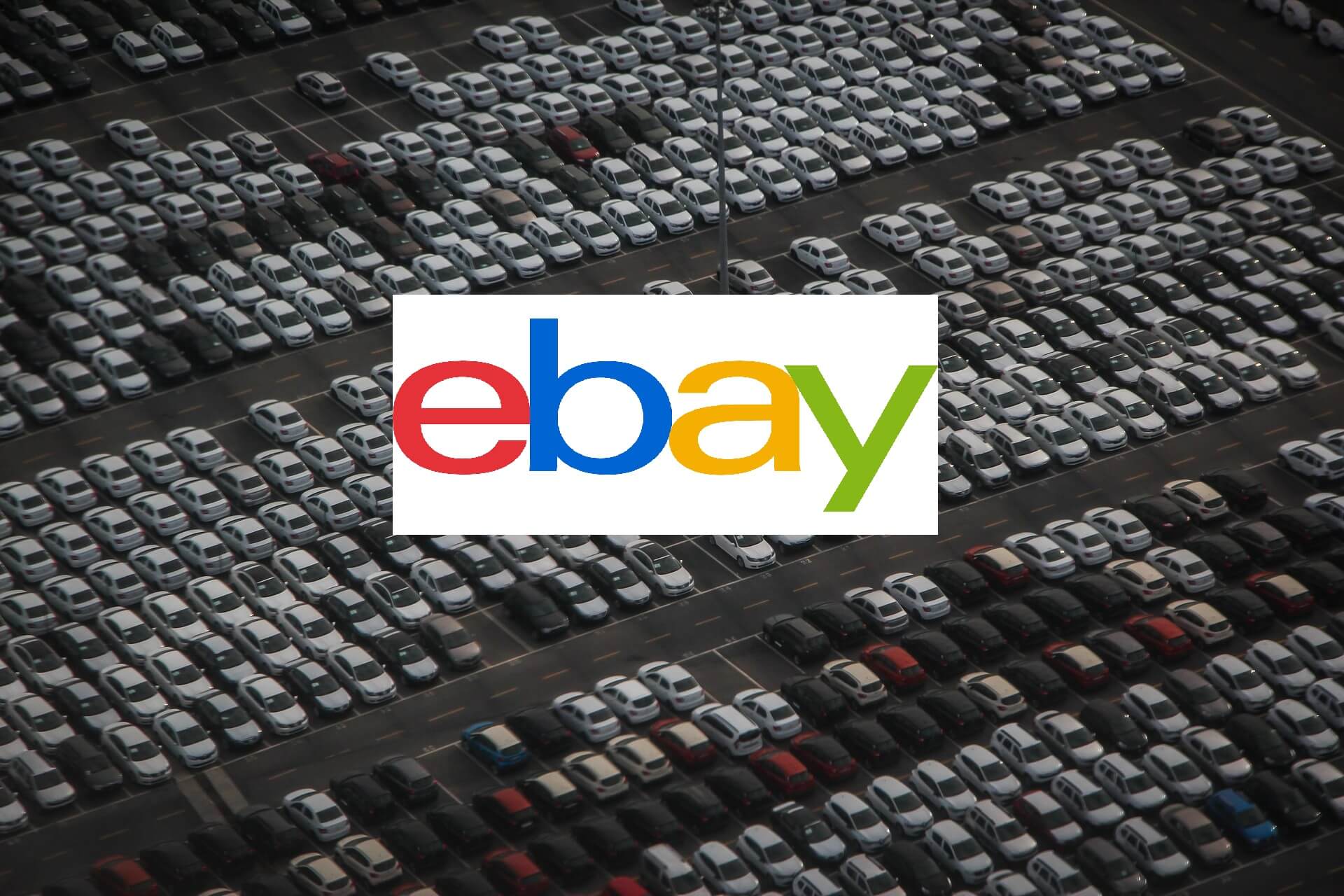 eBay is a great place to buy and sell cars. But once you make your eBay vehicle purchase, you're on your own to get your new ride to you. That's where this article comes in and saves the day! We've got all the info you need. You'll find the answer to the burning question, "how does buying a car through eBay work." So, if you're considering buying cars through eBay, keep reading and learning the ins and outs, including eBay vehicle shipping with reliable services like Shipaa.
How Does Buying a Car Through eBay Work?
How eBay Motors works? The eBay car buying process is relatively straightforward, but there are a few important steps to follow to ensure a smooth transaction. Here is a step-by-step guide to buying a car through eBay Motors:
Search for the car you want: Go to the eBay Motors section of the website and use the search bar to find the make, model, and year of the vehicle you're looking for. You can also use filters to narrow down the results by price, location, and other criteria.
Read the listing carefully: Once you've found a car you're interested in, read the listing thoroughly to make sure it meets your needs. Pay attention to the car's details, including the condition, mileage, and other features.
Contact the seller: If you have questions about the car or want more information, contact the seller. You can do this simply by clicking on the "Contact Seller" button on the listing page.
Make an offer: If you're ready to buy cars on eBay, you can do so by clicking on the "Make Offer" button on the listing page. You'll need to enter your offer amount and any additional information the seller requires.
Review and accept the terms of the sale: Is it safe to buy a car through eBay? Before you finalize your purchase, review and accept the terms of sale. This includes any warranties or guarantees offered by the seller.
Pay for the car: Once you've reviewed and accepted the terms of the sale, you can pay for the vehicle. There are several eBay Motors payment process options, including PayPal, credit card, and bank transfer.
Arrange for shipping: Does eBay deliver cars? Simply put, no. Since eBay Motors delivery is not an option, you'll have to arrange to ship it yourself. You can contact a car shipping company or arrange private transport.
If you follow these steps, buying car through eBay won't seem tricky anymore. Also, you'll get extra confidence knowing that you have a reliable and secure way of having your vehicle shipped to you with Shipaa.
How to Ship a Car From eBay?
We've already covered the question, "does eBay Motors ship cars?". Since you can't rely on eBay car shipping, you will need to arrange for transportation of your new vehicle yourself. After the eBay vehicle purchase, one option is to use a third-party car shipping service like Shipaa. Here is a step-by-step guide to using Shipaa services for eBay car delivery:
Contact Shipaa: Go to Shipaa's main page and use the contact form to reach out to the company. Provide details about your eBay buy cars and the location it needs to be shipped to. You can also call or email the company if you prefer.
Get a quote: Shipaa will provide a quote for car shipping eBay. The cost will depend on such factors as the distance to be shipped, the type of vehicle, and the shipping method (open or enclosed carrier). Be sure to ask about any discounts or promotions available to you.
Review and accept the quote: Review and accept it if you're satisfied with the cost and the terms of service. Make sure you understand the quote's details, including the pick-up and delivery dates, the insurance coverage, and the mode of payment.
Schedule the pick-up: Once you've accepted the quote, schedule a pick-up date for your car. Shipaa will arrange for the car hauler trailer to come to the seller's location and pick up the car. In some cases, you may need to drop off the car at a terminal or arrange for a door-to-door pick-up.
Prepare your car for shipping: Before the pick-up date, prepare your car for eBay auto shipping. This includes removing all personal items from the vehicle, ensuring the car is in good running condition, and providing the carrier with the necessary paperwork, such as the title and registration.
Track your shipment: Shipaa will give you a tracking number to keep an eye on the progress of your shipment. You'll be able to see the location of your car at any time during the shipping process, and you can contact the company if you have any questions or concerns.
Receive your car: Once your vehicle arrives at the destination, the carrier will contact you to arrange for delivery. Make sure you inspect the vehicle for any damages before signing the bill of lading. If there are any issues, contact the carrier and Shipaa immediately to resolve the problem.
If you use a service like Shipaa, you won't have to wonder, "can eBay ship cars?". You can be sure that your car will be shipped safely and efficiently. The company offers a vast range of services to meet your needs, including open and enclosed carriers, door-to-door delivery, terminal-to-terminal, and expedited shipping. With Shipaa, you can be confident that your vehicle is in good hands as it is being transported to your location.
How Much Does it Cost to Ship a Car Purchased on eBay?
How much does eBay charge to ship a car? After the eBay vehicle purchase, eBay doesn't affect the shipping process in any way. The cost of shipping a car purchased on eBay will depend on several factors, including the distance to be shipped, the type of vehicle, and the shipping method. Here are some approximate prices to give you an idea of what to expect:
Distance: The farther the distance, the higher the cost of shipping. For example, shipping a car from Los Angeles to New York City will cost more than sending it from Los Angeles to San Francisco.
Type of vehicle: Larger and heavier vehicles, such as trucks and SUVs, will cost more to ship than smaller and lighter vehicles, such as sedans and coupes.
Shipping method: Open carrier shipping, the most common and economical method, will cost less than enclosed carrier shipping, which provides more protection for the vehicle during transport.
Additional services: After the eBay vehicle purchase, you might need other services like door-to-door pick-up and delivery or expedited shipping. These will come at an additional cost.
Keep in mind that these are approximate prices and may vary depending on the company and location. To get a more accurate quote, contact Shipaa and provide details about your car and shipping location. On average, shipping cars across the country will cost between $1000 to $1500, and car transport within a state will cost between $500 to $800, depending on the above factors.
It's also important to note that the prices may vary – it all depends on the season and the demand for eBay car shipping services. It's always recommended to get a quote from multiple companies and compare their prices and services before deciding. At Shipaa, we ensure that our price-quality ratio is the best deal on the market.
Frequently Asked Questions About eBay Car Shipping
Does eBay motors deliver cars?
No, eBay car shipping is not an option. eBay Motors does not deliver cars. Buyers are responsible for arranging transportation of their new vehicle themselves.
eBay motors is a section of the eBay website where individuals and dealers can buy and sell cars. Buying cars eBay includes filters such as make, model, and year. Once an eBay vehicle purchase is complete, the buyer is responsible for arranging transportation of the vehicle.
Does eBay sell cars for customers?
No, eBay is a marketplace where individuals and dealers can list cars for sale. eBay does not sell cars directly to customers. The same goes for eBay Motors shipping.
Is it safe to buy a car through eBay?
eBay provides a secure platform for an eBay car buying process, but as with any online transaction, it's important to take precautions to protect yourself. Read the listing carefully and contact the seller if you have any questions. Research the seller's feedback and ratings, and consider using a third-party service like Shipaa for shipping to ensure your eBay vehicle purchase is transported safely.