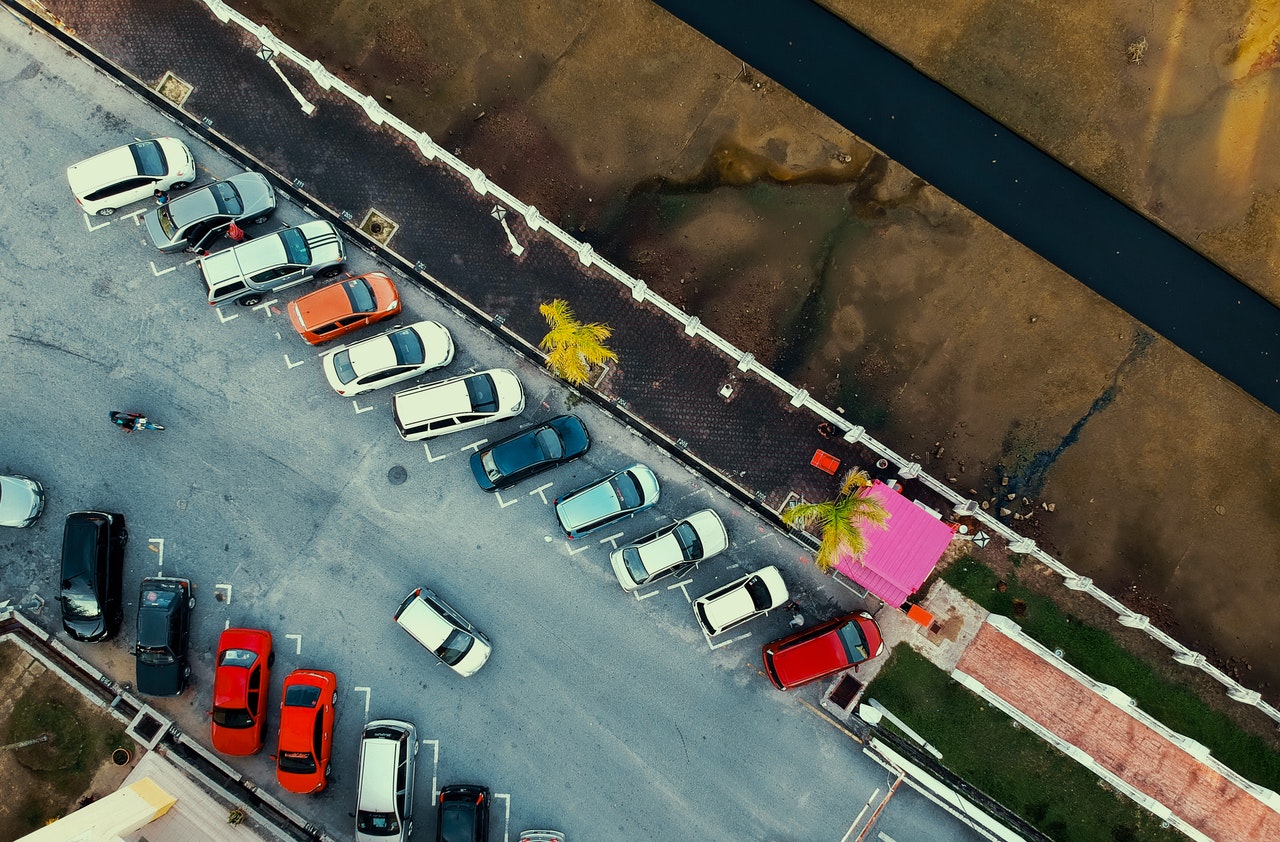 An auto transport dispatch is the final stage of getting your car. You or your broker dispatch vehicle to a carrier to bring the car to your location. It might sound easy, but in fact, carriers have complex terms and conditions. The final price and delivery time depend on a number of factors. Let's take a closer look at transportation dispatching and its nuances to avoid missing the right dispatch carrier.
 What Is A Transportation Dispatcher And What Do They Do?
What is a transportation dispatcher? A transportation dispatcher might be your broker or a third-party car hauling dispatch service. What does a truck dispatcher do? A transportation dispatch worker fully coordinates your car carrier's movement from point A to point B. An auto dispatch worker also negotiates between the broker and the carrier, agreeing on your car's delivery terms and pricing policy. As soon as the transaction is completed, the vehicle dispatch commences.
A dispatcher is obliged to track the movement of the dispatched vehicle, help the driver solve any issues that may arise on the road, take into account the trucker's break intervals, and transfer all relevant delivery information.
The work of a dispatcher is considered completed after your vehicle has safely reached its destination. At that point, the transportation dispatch worker gets their percentage of the completed transaction. Their workflow consists of receiving calls, negotiating, and filling out documents and correspondence throughout the entire work shift.
What does a transportation dispatcher do:
Tracking weather conditions at all points of the carrier's movement in order to dispatch vehicles in comfortable conditions;

Correcting the carrier's route;

Searching for the easiest ways to deliver your vehicle, providing an estimate, as well as drawing up special documents and permits that the trucker needs to transport the vehicle;

Recording and checking the driver's daily logs, work hours, and break intervals, checking the condition of the truck, efficiency, and labor productivity;

Taking into account the driver's health condition and tracking their work hours for greater efficiency;

Resolving issues related to potential complaints.
Why Do I Need A Transportation Dispatch?
Car transportation is not an easy process, to say the least. All the paperwork, extra expenses, and road accidents make it too challenging to do on your own. This is why transport dispatch services exist. They assume all the risks and solve problems in exchange for a moderate fee. Let's take a closer look at the main advantages of auto dispatching transportation.
Transportation dispatching saves you time. Managing a car delivery requires a lot of time and effort. Not to mention, you might pick the wrong route or weather conditions. A car hauling dispatch service eliminates risks and ensures proper shipping so you can dedicate your time to other tasks.
Extra protection for your car. The road from point A to point B might take thousands of miles. Obviously, it's a stress test for your car, especially if you plan to resell it for a good price. A vehicle dispatch service transports your car as safely as possible to deliver it in the same condition you bought it.
Car dispatch is a budget-friendly option. You might expect basic expenses like food or lodging, but you can't foresee road accidents and their consequences. Transportation dispatching is not free, but you might spend twice as much repairing your car. Besides, who will compensate you for the work days you spend transporting your car?
Multi-vehicle transportation. This is one of the biggest advantages of auto dispatching. Even transporting a single car on your own poses a challenge, let alone 2 or more cars. This multiplies all expenses and related risks. A reliable auto dispatch service makes multi-vehicle transportation as easy and cheap as possible.
Professional approach to everything. Transport dispatch services work only with professional drivers, so your cars are safe. Also, auto dispatch services take care of all the paperwork, so you don't have to worry about missing a key point. Given how many nuances car transportation implies, it's better to play it safe.
How Much Does Auto Transport Dispatch Cost?
The simplest way to calculate transportation dispatch rates is to use an online calculator available on the website.
Generally speaking, you need to fill out certain important details to calculate transport dispatch expenses. Some of the basic required information includes point of departure, destination, vehicle's model number, etc. After filling in the info, a quote is provided. It's important to note that this quote is liable to changes unless the deal with the relevant company has been finalized.

While there may be slight variations here and there, the basic makeup of auto dispatch online calculators is the same. These variations may include a string of info fields that need to be filled out as per the relevant shipping outlet's policy.
As was mentioned before, auto dispatching rates depend on a host of factors. These parameters need to be understood to pick the most reliable auto dispatch option. The following are some of the most basic factors you need to consider before using a car hauler dispatch service:
Vehicle Model: Car carrier dispatch rates are determined by the size and type of the car to be shipped. Naturally, the size of the vehicle is directly proportional to the cost of car dispatch. You also need to consider the vehicle's weight, as larger cars cost more.
Shipping Routes: So far as shipping routes are concerned, the primary determinant is distance. The longer the distance, the higher the transportation dispatch costs. Apart from that, longer distances also mean longer durations, hence more mileage on the carrier vehicle. This automatically affects the cost of autodispatch.
Location Coordinates: Pick-up and drop-off locations constitute a major portion of the cost estimation process. Location accessibility must be factored in when calculating auto transport dispatch costs. For instance, shipping dispatch costs vary in rural and urban areas. As such, transport trucks must consider every route to calculate the overall transport expenses.
Open and Enclosed Auto Transport: Regarding delivery methods, open and enclosed are the two chief methods provided by a car hauler dispatch service. Generally speaking, open transport is the cheapest option, as the enclosed option is mainly used for transporting luxury vehicles which require additional protection. Depending on the car type, you may choose less transportation dispatch costs or more protection.
Condition of the Car: The condition of the vehicle to be transported is a major factor. The amount of resources required is directly linked to the car's condition. If the car is operable, fewer resources are needed to haul it. Thus, a car in an operable state implies less transport dispatch costs.
Shipping Variables: Online shipping companies offer multiple shipping options depending on when you need the car. The best options are available for those who seek immediate shipping on a priority basis. As such, the pickup date and out load dispatch rates are based on your urgency.
Time of Shipping: Keep in mind that transport dispatch rates depend heavily on the shipping season. Generally, car transport dispatch prices tend to shoot up during the summer season due to greater demand. On the other hand, winter generally accounts for the lowest transportation dispatching prices. Holiday seasons are major disruptors, as demand is considerably higher than during non-holiday periods. Apart from that, weather conditions also play a pivotal role in determining dispatch loads costs.
Economic Factors: Since transport trucks are involved in the shipping process, gas and diesel prices play a major part in determining the cost of auto dispatching. If gas and diesel prices surge, the vehicle dispatch costs will vary accordingly. Assessing these factors is advisable before deciding to use a transportation dispatch service.
These factors constitute the fundamental aspects of auto dispatching. Each factor needs to be thoroughly studied to get a brief picture of the cost estimation process. Transporting routes play a major part in determining vehicle dispatch costs. Prices may vary depending on the proximity of transport routes, which is why it's essential to choose a proper car hauling dispatch service.
How To Order Car Hauling Dispatch Service?
You can order a car hauling dispatch service right on the main webpage. Every reputable auto dispatching company has its own website with contact information. You can use their phone number or submit a request. A great example is https://www.shipaa.com/door-to-door/. You're provided with a submit-to-request button to get your car delivered right to your home. Before using a car hauler dispatch service, make sure you've considered all the crucial points mentioned above.

Conclusion
Understanding the procedure of transportation dispatching should help you ease into this venture. At the same time, certain additional points need to be considered. For instance, some customers tend to emphasize the top load position, which may cost them a few extra bucks. This option is mostly chosen to shield the vehicle from damage risk. Also, depending on whether the car needs additional protection, you may go for the open or enclosed transport dispatch service, which costs additional money.
However, you can save money by factoring in such criteria as time and mode of transport. Obviously, avoiding busy seasons saves a lot of money. Open auto carriers are always cheaper than enclosed ones. Transportation dispatch services might seem a bit daunting to many first-timers. However, factoring in all the essential criteria helps you determine the basics of shipping services.